Jimmy Gopperth still going strong in the Premiership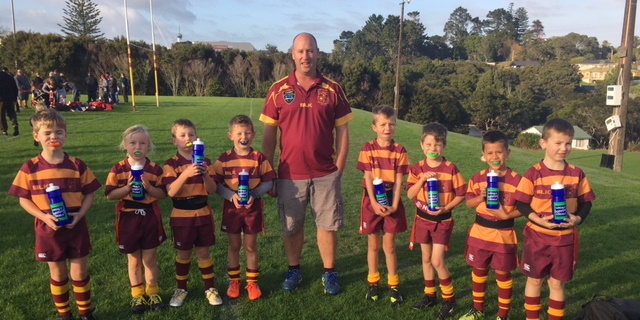 Remember Jimmy Gopperth?
But now 39 years of age, Gopperth, the former Hurricanes and Blues first five-eighths, is still plying his trade in England's Premiership and has his sights set on following former All Blacks lock and Australian rugby league forward Brad Thorn to be only the second 40-year-old to play in that competition.
He has scored 3920 points in 463 first-class games. He played 51 games for the Hurricanes, 11 for the Blues, 45 for Wellington, 12 for North Harbour, 113 for Newcastle, 61 for Leinster, 156 for Wasps and 10 for Leicester. He also played for NZ Under-21, the Junior All Blacks and once for the Barbarians.
Gopperth is the oldest active player in the competition, its fourth-highest points scorer and is part of the Leicester Tigers club, which he joined from Wasps just before the club went into administration.
Gopperth said he hadn't been able to avoid the fallout from the Wasps' demise, and apart from the feelings he had for teammates and friends affected by the situation, he was also concerned for the club's legacy.
In his seven years with Wasps, he played 156 games, two Premiership finals, and won a Player of the Year and a Golden Boot award.
"If they never come back, they are gone," he said.
He told BBC Sport, "I've got all this playing history – 150-odd games for this club that is 150-odd years old – and if I talk to someone in future about Wasps and what I did there, they might say, 'who are they?'
"That's quite hard. What I hope is that everything gets sort and they come back."
So far as his career hopes are concerned, he said his love for rugby is still there.
"As long as I'm producing on the field and it's helping my team mates then I will keep going. And as long as teams want to keep employing me, that's the main thing."
Known as 'Koro' to his teammates, he said, 'age is just a number.'
"It would be selfish of me to keep all my knowledge and not pass it through.
"I enjoy passing that knowledge on to the young guys, even if it means that they are overtaking me and playing in front of me."
Gopperth's finding balance in his lifestyle contributed to his longevity in the game. He had many friends who had burnt out relatively young because they never let up from the game.
Surfing has been an outlet in providing that balance, and he credits the core stability it provided for building so many different muscles and contributing to his long time in the game.
"When I got to Newcastle, I surfed. At Leinster, there was surf and then at Wasps, and here we are, literally, in the middle of the land. That's the reason I've taken up golf because I haven't been able to get to the ocean as much.
"When I play those sports or do those things, I completely switch off from rugby. I don't overthink rugby, and I'm not thinking about it 24/7. And that has been the key.
"I'll keep going until I get up one morning and don't want to go to training. At the moment I'm waking up ready to roll."
📰 Dane Coles has announced he will retire at the end of 2023.

This will be his 17th and final season of first class rugby. One of the greats, Colesy 🤝 pic.twitter.com/2D5y3WPlZM

— All Blacks (@AllBlacks) February 8, 2023