Highlanders, Chiefs and Blues impress in pre-season action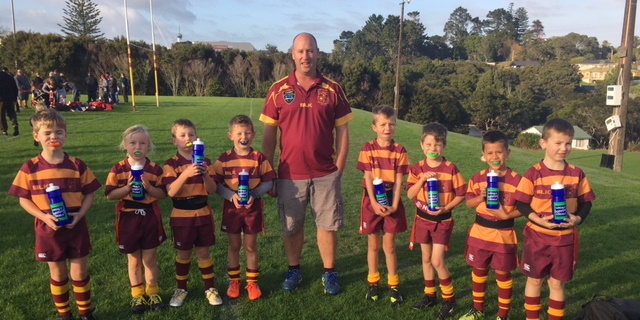 Getting players returning from long-term injuries through their first warm-up games is always a concern for coaches but the Highlanders and Crusaders camps were able to breath sighs of relief on Friday.
Highlanders Pari Pari Parkinson, Jona Nareki and Mitch Hunt and Crusader All Blacks Joe Moody and Jack Goodhue all came through with clean bills.
The Highlanders did gain some bragging rights when claiming the Farmlands Cup with a 35-33 win in Weston, North Otago.
It came after recovering from 6-27 down at halftime and was achieved with a minute to go when 19-year-old hooker Jack Taylor scored the second of his tries, kicking ahead and winning the race to the touch down to score.
Scorers: Highlanders 35 (Scott Gregory, Jonah Lowe, Sean Withy, Jack Taylor (2) tries; Cameron Millar con; Sam Gilbert 4 con) Crusaders 33 (Pepesana Patafilo, Jack Goodhue, Christian Lio-Willie, Corey Kellow, Louie Chapman tries; Fergus Burke 3 con; Taha Kemara con). HT: 7-27
It was similar good news for players in the Chiefs v Moana Pasifika game at Mt Smart's outer ground, the Chiefs dominant in a 48-7 win.
Both the Chiefs sides had too many guns for the home side.
Scorers: Moana Pasifika 7 (Danny Toala try; Christian Lealifiano con ) Chiefs 48 (Samipeni Finau, Etene Nanai-Seturo, Liam Coombes-Fabling, Pita Gus Sowakula, (other scorers not available). Damian McKenzie 3 con; Josh Ioane con). HT: 0-26
It took the Blues until the 78th minute but they finally nudged ahead of the Hurricanes for the first time in the game to complete a 28-21 win.
The winning play came from a cross field kick by first five-eighths Jock McKenzie which was contest on the left wing by AJ Lam. He secured the ball and fed inside to fullback Zarn Sullivan who ran over out wide for the winning try.
McKenzie landed his fourth conversion of the game in a contest that saw the Hurricanes and Blues exchange tries before the Blues scored twice in the final quarter to edge ahead.
Scorers: Blues 28 (Roger Tuivasa-Sheck, Ricky Riccitelli, Alex Hodgman, Zarn Sullivan tries; Jock McKenzie 4 con) Hurricanes 21 (Devan Flanders 2, Aidan Morgan tries; Morgan 3 con). HT: 14-21


Schedule for week two of pre-season:
Hurricanes v Crusaders, Friday 17 February, 5pm, Levin Domain
Highlanders v Moana Pasifika, Friday 17 February, 6pm, Queenstown Recreation Centre, Queenstown
Gallagher Chiefs v Blues, Friday 17 February, 6pm, Navigation Homes Stadium, Pukekohe (LIVE ON SKY SPORT)