Perofeta eager to capitalise on All Blacks experience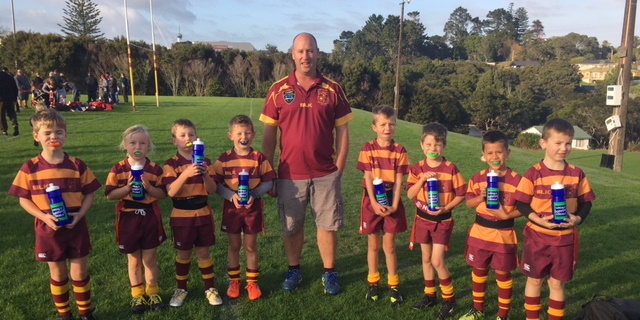 Blues playmaker Stephen Perofeta is keen to see his side build on last season's performance when opening their 2023 campaign in DHL Super Rugby Pacific against the Highlanders in Dunedin on Saturday.
The 2022 All Black said the Blues' season was front and centre in his thinking, and while keen to build on his international exposure from last season, the Blues' came first.
Perofeta said the pre-season games had given them plenty to work on heading into Saturday's game, and the side was looking forward to their new season.
There's an extra reason for Perofeta to be excited. He's enjoyed one of the more extended periods without injury concerns and goes into the campaign with a fresh body, and his mindset was to enjoy playing again.
Selected for the All Blacks last year, he found the rollercoaster ride interesting.
"We had our ups, but we also had our downs for the most part at the beginning. So it was a good eye-opener for me around all the heat and pressure you need to perform at that high level, especially when you are down in the dumps and finding who you are and why you play the game.
"That was evident in our group. It was evident from our leaders, and it flowed onto me as a young boy and the rest of our young boys about self-belief.
"Overall, it was a massive experience. Learning-wise, despite limited game time I learnt just as much on the training pitch getting around Richie [Mo'unga], Baz [Beauden Barrett] and the coaches."

Perofeta said the experience in South Africa last year when turning around the first Test loss to achieve a stunning win had been a lesson in how as drivers, the first five-eighths and fullbacks could control their game and how the side wanted to play.
"Individually, we all had to be honest with ourselves about how we prepped [prepared] during the week, and our drivers and leaders all drove high standards to make sure that once we knew our game, knew our roles and nailed that, it was then taken care of on the Saturday.
"But coming off the first loss our backs were against the wall and all you could do was fight and get back up."
It was all achieved at an intensity Perofeta had not experienced before. That had built before the game through training, and South Africa's halfback Faf de Klerk showed his side's intent from the kick-off, and the All Blacks were able to meet and better that as a result of their intensity.
"I wasn't playing but experiencing that, and looking back, and I thought, 'Wow, this is Test footy at its best.'
"It's intense, but it is exciting."
While he played in England with the New Zealand Under-20s, touring Scotland and Wales had been a different experience off the field, but on the field, nothing changed as whoever they played was out to get the All Blacks.
"They were playing a good brand of footy. Scotland threw everything at us, but our defence held out while against Wales, we had a good showing of how dominant our forward pack can be and then against England for 70 minutes, we were dominant.
"We had a good review and how we can learn from that last game [the 25-25 draw with England] and that last 10 minutes."
Perofeta said he has been enjoying switching between first five-eighths and fullback. He enjoyed the different subtleties the positions required and was happy to play wherever needed.
With the implementation of law variations, especially with reducing the impact of halfbacks around scrums, Perofeta said it would increase defensive pressure on first-fives.
"That's something we've got a plan for, and we've got to stick to our plans and how we can stop that and on the flipside we are looking to use that to our advantage."
Depending on the platform when receiving the ball, sides should be on the front foot, but as teams adapted, he expected different solutions and variations would be seen.