Tuivasa-Sheck to leave Blues after 2023 season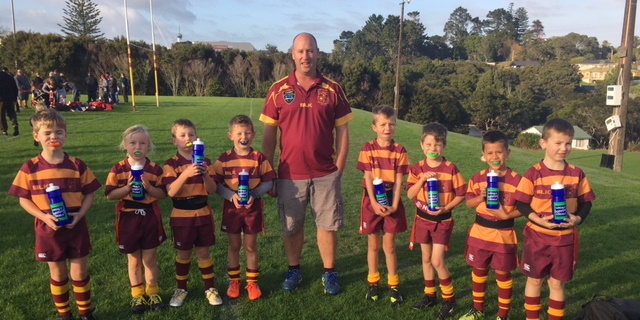 Blues #326 Roger Tuivasa-Sheck has decided 2023 will be his last season in blue with the star second-five set to return to the New Zealand Warriors in 2024.
Tuivasa-Sheck conceded the decision to leave the Blues wasn't an easy one, but wanted to confirm his future and create as little distraction as possible for the Blues as they enter an important phase of the competition.
"I've thoroughly enjoyed my time here at the Blues and made some great mates over the past two seasons," Tuivasa-Sheck said.
"Out of respect for the Blues, my team-mates, coaches and of course the fans, I'm not going into too much detail about my next move. One thing was clear to me though, once I knew what my future held, I wanted to announce this and quickly shift the focus back to this season."
"I'm a Blues man now and that's where all my energy is going. We have an important run of games coming up as we push for a playoffs spot and ensuring we finish as high on the table as possible. In the immediate future I want to get my injured hand sorted so I'm back and available to help this team in any way I can for the remainder of 2023."
Tuivasa-Sheck, joined the Blues for the 2022 Super Rugby Pacific season making his debut against the Hurricanes. He has a long-standing connection with the club having been a Blues U18 representative in the early years of his career.

"I'm grateful to the Blues for giving me the opportunity to return to the club where I played in my teens. I've been fortunate to play out some of my childhood dreams and for that I can only thank everyone I've been involved with here," he said.
Blues CEO Andrew Hore said Tuivasa-Sheck has been a popular figure at Blues HQ and wished him well for his next move.
"Roger is a consummate professional and we thank him for his contribution to the club," said Hore.
"When he told us he was leaving, his greatest concern was ensuring there was minimal distraction for us as a club. That speaks volumes to him as an individual and we wish him and his family all the best for the future."
Blues Head Coach Leon MacDonald said Tuivasa-Sheck has played an important role in his time with the club.
"It takes a special kind of athlete to do what Roger has done. He was really finding his feet in the midfield early on this season before picking up an injury. The work ethic and diligence he's put into his craft in his time with the Blues is certainly something he can be proud of.
"He will still have a role to play for us in 2023 as the team look to build some momentum into the campaign and push for home advantage in the knockout stages of the competition. I wish him all the best for the next chapter in his journey and I'll be watching on with interest!"
🎧 PODCAST | Settle in for an inspirational chat with former All Blacks prop Campbell Johnstone.

— All Blacks (@AllBlacks) April 11, 2023