Highlanders expect hostile reception in Perth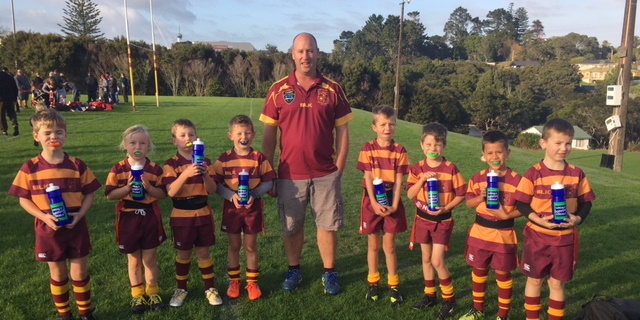 Having beaten the Force (43-35) in Invercargill earlier in DHL Super Rugby Pacific, the Highlanders know it will be a different story in Perth when the sides meet again on Saturday.
It is challenging for the side, with All Blacks' halfbacks Aaron Smith and Folau Fakatava unavailable for the game. Starter James Arscott has made two appearances as a substitute, while replacement Nathan Hastie is on debut.
Coach Clarke Dermody advised Arscott to go and play his game. He was a player with a big future and to take on everything they expect from their halfbacks: distribute the ball well and boss the forwards around.
Captain Billy Harmon said both five-eighths, Mitch Hunt and Freddie Burns, understood the pressure the halfbacks were operating under and would keep it simple for them with the fallback option of using their systems to keep things as straightforward as possible.
"But I have 100 per cent faith in those two. They are inexperienced but they are probably two of the most professional players we have in our team so, it is an exciting opportunity for them."
However, the return of Marino Mikaele-Tu'u at No8 was a positive for the side.
Dermody said Mikaele-Tu'u was being given his chance, ahead of the in-form Hugh Renton to show what he can do, and part of that will be challenging the Force's ability to minimise turnovers.
Harmon said he was looking forward to liaising with fellow loosies Mikaele-Tu'u and Shannon Frizell, a combination that hasn't been seen much this year.
"Having both out there together will create heaps for our attack, so I'm looking forward to seeing them both go.

"Every team knows the Force has some real threats, and if you don't shut those threats down, they can play the game. They'll play from anywhere, but that can play in our favour if we can shut them down - stop them from getting momentum and using Chase Tiatia and Manasa Mataele.
"If we can limit their options, we'll be in quite a good spot."
Dermody said he was happy with their final training run, and they were getting their body clocks back to normal.
Performance would be an important goal for them. They have said from the outset they want to be in the playoffs but not as the eighth team in with a game that needed to be better.
"We want to foot it with the best teams, and we've been trying to grow our game over the first seven rounds. Our boys are rested, and our game is still pretty simple. We want to test that against the Force who are back at home.
"They've had a tough tour, and I know they're looking forward to playing at home. They've already said that and are looking forward to beating us. So, it is going to be a good challenge.
"Accuracy will be important. We found in Invercargill, we got away and lost structure and accuracy, and they came back. And, coming off a bye, I want to see intensity and intent from our boys that we are not going to get caught on the hop and we are ready for a passionate Force team at home."
PROGRAMME | Catch up on the team lists, big stories and all the stats leading into round nine.#SuperRugbyPacific

— Super Rugby Pacific (@SuperRugby) April 20, 2023