Tuivasa-Sheck's focus sits with the Blues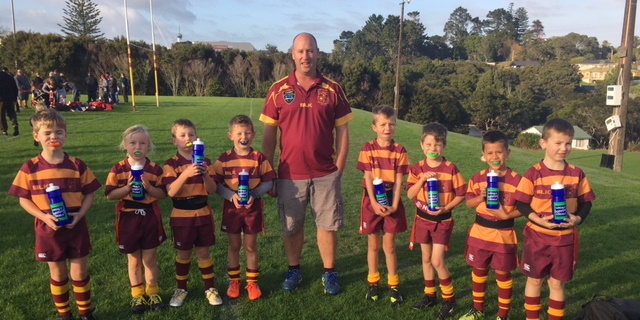 Blues and All Blacks midfielder Roger Tuivasa-Sheck is happy to have made his career announcement and now was turning his focus to attempting to win a DHL Super Rugby Pacific title with the Blues.
Tuivasa-Sheck said he would discuss his feelings when returning to the Warriors next year. But, for the moment, he had secured his future and was committed to seeing out the DHL Super Rugby Pacific campaign with the Blues.
"I'm excited to go back and play league but for now I'm pretty pumped for the season we have in front of us for the Blues and [we're] looking forward to making a push for the playoffs."
He said he wanted to respect New Zealand Rugby, the Blues and the Warriors by making his announcement with the least effect on the continuing campaigns of the Blues and Warriors, who were both going well. He also didn't want to have to lie to players who asked him about his future.
There would be a reaction from him about league players' responses to his announcement once he completed his rugby contract. Although he did say, the Warriors' form and coach Andrew Webster had been a part of his decision.
"That's the way I like to operate," he said.
"It's unfinished business with the Blues. That's where I stand right now."
Tuivasa-Sheck said he was proud of what he had achieved in being able to play for two sides from his region, the Blues and Warriors, and what he managed in his two seasons with the Blues.
"I also got to fulfil a childhood dream which was to wear the black jersey, so I'm pretty happy with that."
He was still ambitious to be part of the All Blacks Rugby World Cup squad, but his first concern was getting back on the field after recovering from injury. It was challenging because replacements Harry Plummer and Bryce Heem had performed well.
"It's exciting for the side and I have to make sure I can get back first."
The only frustrating part of his rugby venture had been the injuries.
"I'm not headlining as a rugby player, but I'm still happy with the time I've had here. But there's still a couple of months more of me as a rugby player, and I'm going to be chasing my best."
He had enjoyed the challenge of pushing the likes of David Havili, Jordie Barrett and Rieko Ioane for places in the All Blacks because they were superstars, and he had not found the lack of game time frustrating.
He hoped he would return to league as a better player because of his rugby experience.
"I've come in and got a new outlook on rugby, and there are some things I could potentially take back and hopefully improve my game, or improve the way I play."