Waratahs lineout strength a concern for Blues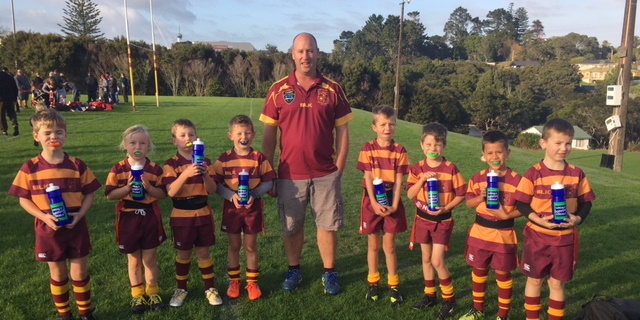 Knowing they are up against a superior lineout is a timely challenge for the Blues when they meet the Waratahs in DHL Super Rugby Pacific on Saturday at Eden Park.
While there has been an uplift in the Blues' lineout, it has yet to reach the consistency the side will need heading into the latter stages of the competition.
Acting captain Patrick Tuipulotu said having Sam Darry playing regularly and bringing his lineout skill to the side was crucial.
He said it was essential to build some consecutive wins rather than the win-loss, win-loss pattern they have had this year.
"We need to win this game, especially against the Waratahs, who are pretty solid with a strong forward pack and backs who can slice up other teams. We have to win, and it's a new crop of games. We're in mid-table, and that's not good enough.
"We still haven't had any [complete] performance that we can be proud of. We had a good win against the Rebels, but there's still minor things that we can get better and we know the Waratahs will be different."
The Waratahs have a superior lineout record during the season than the Blues and use different formations from what the Blues are used to. So they had talked about that in their preparation.
"Our lineout group is good we've got a good plan in place. Defensively you find they like to slip a lot, so we'll be watching that."
Improvements in the Blues lineout have occurred in recent rounds, and that was a reflection of what having Darry in the mix achieved.
"We have trended upwards since Sam came in and started running the ship. That's a positive for us and we want to make sure we keep it going."
Coach Leon MacDonald said 2023 was the year they expected Darry to step into the lineout leadership role. He was still young compared to many who took that on, but he was exciting for the future and a special talent around the lineout.
"The same way that Beauden Barrett can read the game, he can read the lineout and make good calls and is a real addition to our pack."
The Blues were wary of the Waratahs and had no cause for complacency. However, as the Blues have been, they were probably frustrated with a few of their results.
They were a side with much to prove, especially stacked with quality players.
The biggest challenge for the Blues was retaining the momentum they achieved in Melbourne before going into their bye week.
"We've talked about starting well, building our game and applying pressure with or without the ball."
Skipper Dalton Papali'i is not playing due to a rib injury he had been carrying for most of the season, and it was thought a two-week break with the bye round would be beneficial.
"We're halfway through the season and in a good position but we need to make sure we take care of our home games and play well here. A good performance at home is important to set up our second half of the season."
Returning blindside flanker Akira Ioane was hungry to play for the first time since the opening game of the campaign.
"There's been fire in the way he has rehabilitated, and determination. He's in great nick and training well."
The Blues vs NSW Waratahs, Saturday 22 April, 7.05pm, Eden Park. TICKETS.