Hurricanes eager to cement spot in top four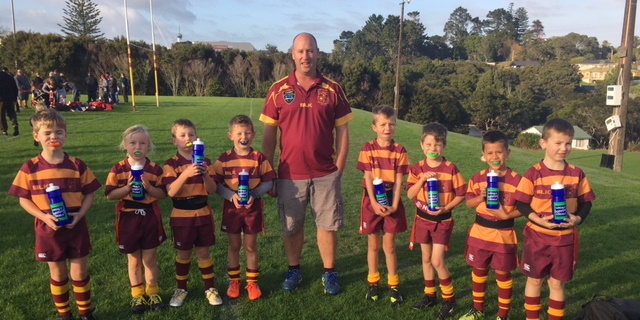 Fuelled by a desire to produce quality rugby for 80 minutes, the Hurricanes want to cement a top-four place against the Brumbies in DHL Super Rugby Pacific on Friday in Wellington.
Coming off their bye week, the Hurricanes are bolstered by players coming back from injuries. That sees Isaia Walker-Leawere return at lock with Caleb Delany coming off the bench for the first time in two months while Peter Umaga-Jensen is at centre with Billy Proctor still not 100 per cent in recovery.
Assistant coach Chris Gibbes said it was good to have players returning from injury because it strengthened numbers and created more competition, especially as the players with opportunities during the injuries had performed well.
They were well aware of the threat of the second-placed Brumbies and were keen to show the lessons learned from their loss to the Chiefs.
Gibbes said that loss could be regarded as disappointing, or it could be looked at as learning.
"It always hurts at the time, but if you take the bigger picture and look at the whole story and what we learn from that.
"It was a 1 v 2 matchup, and we didn't stay the course or nail what we talked about.
"In games like that and looking forward to the big games we have coming up, you only get one or two opportunities in a game, and you have got to be good enough to nail it, and we didn't.
"We've had a good reflection and it will be the same against the Brumbies this weekend. We'll get one or two opportunities and we have to nail them."
Gibbes said, "You have to look at the whole Brumbies game. They base themselves around the whole set piece. They are good at it and have been good for a long time.
"If they can squeeze you, get you to make errors, penalties, discipline, all of that stuff, they can kick you into the 22 and play you from there. So, we have massive respect for their set piece.
"We've had opportunities when we've played them the last three times when we haven't been able to execute, and probably some reflection around the Chiefs stuff which is learning for us. We're excited by that opportunity but know we have to be a lot better than we have been."
Gibbes said Julian Savea, who will play his 150th game for the side, was a massive part of the group and loved playing for the Hurricanes.
"He's huge for us, both on and off the field. To be part of the celebrations for Julian Savea's 150th is pretty special."
Gibbes said when Savea returned to the side, he was more mature and more grounded.
"The thing about Jules is he leads by action and you look at the way he is putting his body out on the field at the moment and some of his carrying and cleaning is pretty impressive. He leads from the front."
The Hurricanes take on the Brumbies on Friday 28 April, 7.05pm, at Sky Stadium. Get your TICKETS HERE.