New Zealand Under 20 power past Japan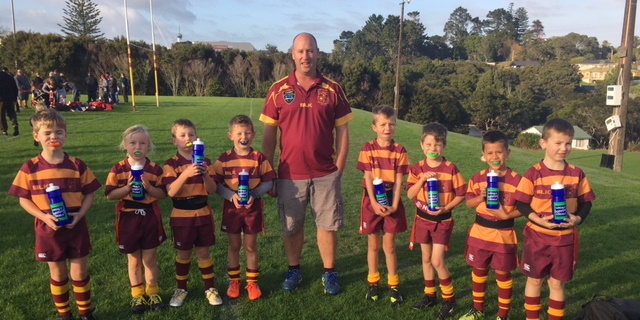 The New Zealand Under 20's concluded pool play at the World Rugby Under 20 championships with a resounding 62-19 victory over Japan.
After 25 minutes New Zealand was behind 7-12 eventually cutting loose in their best display of the tournament.
New Zealand scored ten tries with the athletic loose forward trio of Will Stodart, Sam Hainsworth-Fa'aofo, and Malachi Wrampling-Alec employing their greater size to good effect. Each scored tries and frequently punctured the Japanese defense, creating ample space for the backs to thrive.
Crusaders wing Macca Springer was named Mastercard man-of-the-match with a hat trick. His first try scored in the 27th minute was an angled 50m sprint which catapulted New Zealand into the lead for the first time. His second was a routine finish from an overlap while a third traversed 30m. He also had a hand in the first of two tries to first-five Taha Kemara. Kemara was again a source of fluidity on the attack for New Zealand.
Japan often attacked effectively with bodies in motion, sharp changes of angle, and swift passing. Their first try came via a clean break by centre Shota Taira while the lead-up to two rolling maul tries was more impressive than the increasingly predictable and difficult-to-stop muscular pushover.
A lull in the game midway through the second half was eventually broken by impetus from the New Zealand bench. Codemeru Vai and Cooper Flanders were damaging. Vai appeared a formidable specimen from his time in the World Series winning All Blacks Sevens.
Unfortunately, France beat Wales 43-19 to top Pool A ahead of New Zealand. The top team from each of the three pools progressed through to the semi-finals along with the highest-ranked second-placed country of the remaining nine teams. Despite winning one more game than England in Pool B, the English didn't lose and finished fourth in the overall standings with a better points differential than New Zealand.
Cruelly Springer, Hainsworth-Fa'aofo and winger Isaac Hutchinson were each disallowed tries. Had they counted it might have been a different outcome.
New Zealand: 62 (Macca Springer 3, Taha Kemara 2, Isaac Hutchinson, Sam Hainsworth-Fa'aofo, Malachi Wrampling-Alec, Cooper Flanders, Will Stodart tries, Harry Godfrey 3 con, Kemara 2 con, Isaac Hutchinson con) Japan: 19 (Ryohei Imano, Takashi Omoto, Kouta Nagashima tries, Taishin Ohshima con, Kanjiro Naramoto con) HT: 38-12