PREVIEW: Black Ferns v Canada (Ottawa)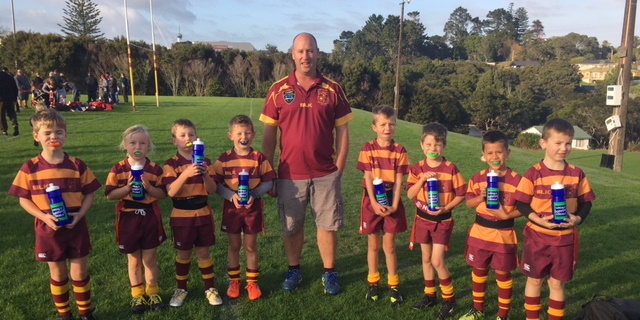 The Black Ferns face a huge challenge against a high-flying Canada side desperate to defend their home-turf and move into pole position for the Pacific Four title.
Match details: Black Ferns v Canada, TD Place, Ottawa, Canada, Sunday 9 July, 11am NZT.
Played: 16
Won: Black Ferns 16, Canada 0
Last time: Black Ferns 28 – 0 Canada, Trust Arena, Waitakere, 12 June 2022
Watch: Sky Sport NZ
FORM
Both teams are coming off big wins in round one of the Pacific Four tournament. The Black Ferns dispatched Australia 50-0 in a stunning display in Brisbane last week, while Canada were equally impressive in running over USA 50-17.
TITLE CHANCES
Given both the Black Ferns and Canada recorded bonus point wins in round one, the winner of this clash will go a long way to wrapping up the overall Pacific Four title with a week to spare.
FIELD OF DREAMS
Round two and three of the Pacific Four will both be played at TD Place in Ottawa. It is the first major international women's rugby series hosted in Canada in eight years, the last being the 2015 Women's Rugby Super Series, which featured Canada, New Zealand, the USA and England. Formerly known as Lansdowne Park and Frank Chair Stadium, TD Place is steeped in history having hosted FIFA tournaments, championship games for the Grey Cup (Canada's version of the Superbowl) and soccer matches during the 1976 Olympic Games.
BRUNT FINDS HER SUPERPOWERS
19-year-old midfielder Sylvia Brunt turned heads with a sensational display in the opening Test against Australia last week. Brunt praised the team environment for allowing her to believe in herself and showcase her skills on the field. "We're really big on sharpening our taonga which is our superpowers, and we're really encouraged to be able to express ourselves and play free which is something I really felt that night," she said.
BIG CHALLENGE
Halfback Arihiana Marino-Tauhinu said Canada would be a huge challenge on their home soil and offer plenty in the physical exchanges. "They've got a never-die attitude, and I'm sure their fans will get right behind them," she said. "I guess they'll be really focusing on their set-piece, because it's quite good. So, it'll be a very hard-fought game, and it'll be a grind."
FAST FACT
The Black Ferns have not played in Canada since a 40-22 victory over Canada in Calgary back in 2015. The 22 points scored on that day remain the most Canada have scored against the Black Ferns in a single match.
WORD FROM CANADA
Canada's head coach Kevin Rouet said his side would be going out there to impress the predicted crowd of more than 7,500 at TD Place. "This is an important game in our preparation towards the 2025 Rugby World Cup," said Rouet. "We are looking forward to putting on a performance this weekend that both our team and Canada will be proud of."
TEAMS
Canada:
1. Olivia DeMerchant, 2. Emily Tuttosi, 3. Daleaka Menin, 4. Tyson Beukeboom, 5. Courtney Holtkamp, 6. Gabrielle Senft,7. Fabiola Forteza, 8. Sophie de Goede, 9. Justine Pelletier, 10. Julia Schell, 11. Paige Farries, 12. Sara Kaljuvee, 13. Fancy Bermudez, 14. Florence Symonds, 15. Sabrina Poulin
Reserves: 16. Gillian Boag 17. McKinley Hunt 18. Alexandria Ellis 19. Emma Taylor 20. Sara Svoboda
21. Olivia Apps 22. Claire Gallagher 23. Shoshanah Seumanutafa
Black Ferns (caps in brackets):
1. Phillipa Love (25) 2. Luka Connor (15) 3. Amy Rule (13) 4. Maiakawanakaulani Roos (15) 5. Chelsea Bremner (13) 6. Alana Bremner (14) 7. Kennedy Simon (14) (Co-Captain) 8. Liana Mikaele-Tu'u (12)
9. Arihiana Marino-Tauhinu (13) 10. Ruahei Demant (27) (Co-Captain) 11. Katelyn Vahaakolo (1) 12. Logo-I-Pulotu Lemapu Atai'i (Sylvia) Brunt (8) 13. Amy du Plessis (8) 14. Mererangi Paul (1) 15. Renee Holmes (11)
Reserves: 16. Georgia Ponsonby (14) 17. Kate Henwood (1) 18. Tanya Kalounivale (7) 19. Lucy Jenkins* 20. Kendra Reynolds (10) 21. Iritana Hohaia (1) 22. Rosie Kelly (1) 23. Kelsey Teneti (1)
*Denotes Black Ferns debut.