New Zealand Under 20s named for Australia clash in Cape Town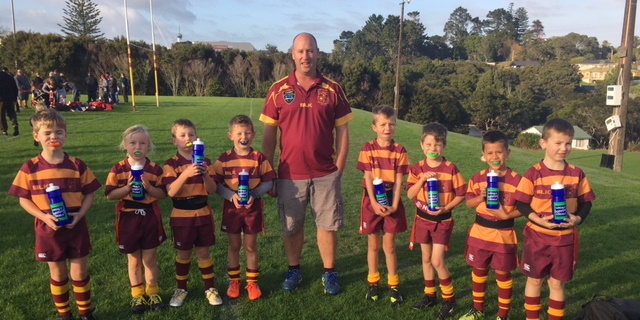 The New Zealand Under 20 team will face Australia in their fifth-place semifinal match at the World Rugby U20 Championship.
The match will kick of at 2pm Sunday 9 July (Monday 10 July, 12am NZT) at Athlone Sports Stadium in Cape Town, South Africa.
The team is:

1. Malakai Hala (Manawatū)
2. Jack Taylor (Southland)
3. Siale Lauaki (Wellington)
4. Tom Allen (Hawke's Bay)
5. Will Stodart (Otago)
6. Malachi Wrampling-Alec (Waikato)
7. Sam Hainsworth-Fa'aofo (Auckland)
8. Peter Lakai (Wellington) - Vice Captain
9. Noah Hotham (Tasman) – Captain
10. Taha Kemara (Waikato) - Vice Captain
11. Macca Springer (Tasman)
12. Leo Gordon (Auckland)
13. Aki Tuivailala (Waikato)
14. Caleb Tangitau (Auckland)
15. Harry Godfrey (Hawke's Bay)

16. Vernon Bason (Manawatū)
17. Hunter Fahey (Southland)
18. Gabe Robinson (Waikato)
19. Tahlor Cahill (Canterbury)
20. Che Clark (Auckland)
21. Jordi Viljoen (Manawatū)
22. Xavi Taele (Auckland)
23.Code Vai (Bay of Plenty)

Unavailable for selection due to injury: Will Martin, Ben Ake.

Despite a big win over Japan in their final pool match, an inferior points difference saw the New Zealand Under 20s just miss out on a semi-final spot. The winner of the match against Australia will advance to the fifth place Final.

Head Coach Clark Laidlaw said the team is disappointed but still very motivated to finish strongly.

"Missing out on points difference to England is disappointing, the slow start against Wales and some disallowed tries against Japan cost us. On reflection there has been a lot to like from those three pool games so the challenge now is can we take that into the match against Australia who have played particularly well."

Malakai Hala and Jack Taylor retain their starting spots in the front row and are joined by Siale Lauaki at prop while Tom Allen and Will Stodart join up in the second row. Vice Captain Peter Lakai returns to the number 8 jersey with Malachi Wrampling-Alec moving to openside flanker and Sam Haisworth-Fa'aofo retaining the number 6 jersey.

Noah Hotham captains the team from halfback and again combines with Taha Kemara at first five-eighths. Leo Gordon and Aki Tuivailala pair up in the midfield and an exciting back three of Macca Springer, Caleb Tangitau and Harry Godfrey round out the starting XV.

Southland's Hunter Fahey joined the team as an injury replacement this week and sits on the bench.

Laidlaw said Australia have been impressive at the competition and have shown to be dangerous with ball in hand.

"We are well aware of the threat they can bring if they get enough ball. Our boys have recovered well, had two good days of preparation and are excited around the challenge of playing Australia."

The teams met twice in New Zealand before traveling to South Africa, Australia the victor in the first match 34-26, and New Zealand claiming the spoils in the second, 19-18. The winner of this match will play the winner of the Georgia v Wales fixture.