All Blacks XV team named for clash against Brave Blossoms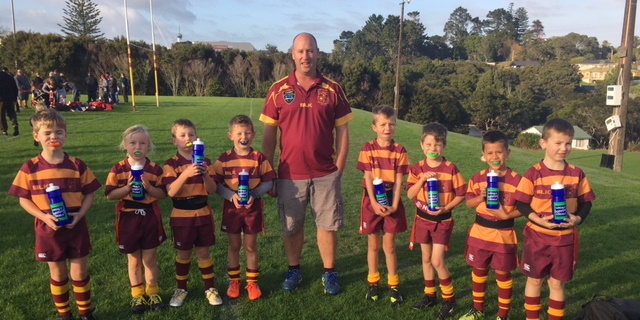 The All Blacks XV team has been named ahead of their match against the Brave Blossoms at EGAO Kenko Stadium in Kumamoto on Saturday 15 July, kick-off at 6.05PM JST (9.05PM NZST). The match will be broadcast live on Sky Sport.
The matchday 23 is as follows (Super Rugby Club, Province):
1. Aidan Ross (Chiefs, Bay of Plenty)
2. George Bell (Crusaders, Canterbury)
3. Jermaine Ainsley (Highlanders, Otago)
4. Naitoa Ah Kuoi (Chiefs, Bay of Plenty)
5. Quinten Strange (Crusaders, Tasman)
6. Akira Ioane (Blues, Auckland)
7. Billy Harmon – Co-Captain (Highlanders, Canterbury)
8. Pita Gus Sowakula (Chiefs, Taranaki)
9. Brad Weber – Co-Captain (Chiefs, Hawke's Bay)
10. Stephen Perofeta (Blues, Taranaki)
11. Jona Nareki (Highlanders, Otago)
12. Jack Goodhue (Crusaders, Northland)
13. Billy Proctor (Hurricanes, Wellington)
14. AJ Lam (Blues, Auckland)
15. Ruben Love (Hurricanes, Wellington)
16. Tyrone Thompson (Chiefs, Hawke's Bay)
17. Ollie Norris (Chiefs, Waikato)
18. George Dyer (Chiefs, Waikato)
19. Cameron Suafoa (Blues, North Harbour)
20. Christian Lio-Willie (Crusaders, Otago)
21. Folau Fakatava (Highlanders, Hawke's Bay)
22. Alex Nankivell (Chiefs, Tasman)
23. Sam Gilbert (Highlanders, Otago)
All Blacks XV Head Coach Leon MacDonald has named his playing 23 to challenge Japan's national team, the Brave Blossoms in their second and final match of the Lipovitan-D Challenge Cup series.
Following a 38 - 6 win against Japan XV last Saturday, MacDonald has made seven changes to the team anticipating an intense match in Kumamoto.
"The Brave Blossoms have shown they're a top tier team filled with capped players. We need to build on our performance last week, we're going up against a full strength national side. They will be hungry for a win and we need to match that."
The starting front row features loosehead prop Aidan Ross, tighthead prop Jermaine Ainsley and George Bell at hooker. Three Chiefs players make up the reserves with Tyrone Thompson, Ollie Norris and George Dyer.
The strong locking combination of Naitoa Ah Kuoi and Quinten Strange return, with Akira Ioane, Billy Harmon (Co-Captain) and Pita Gus-Sowakula making up the loose forward trio. Cameron Suafoa and Christian Lio-Wille will provide impact off the bench.
In the backs, experienced All Blacks capped players Brad Weber (Co-Captain) and Stephen Perofeta will take the field at nine and ten, alongside Jack Goodhue and Billy Proctor in the mid-field at 12 and 13. Folau Fakatava will provide impact off the bench.
The back three will see Jona Nareki on the left wing, AJ Lam on the right wing and Ruben Love starting at fullback. With Alex Nankivell and Sam Gilbert named to be injected off the bench.
All Blacks XV Lipovitan-D Challenge Cup fixtures:
SATURDAY 8 JULY – Japan XV (6) v All Blacks XV (38), CHICHIBUNOMIYA RUGBY STADIUM, TOKYO
SATURDAY 15 JULY – Brave Blossoms v All Blacks XV, 9.05PM NZST EGAO KENKO STADIUM, KUMAMOTO