PREVIEW: Black Ferns v USA (Ottawa)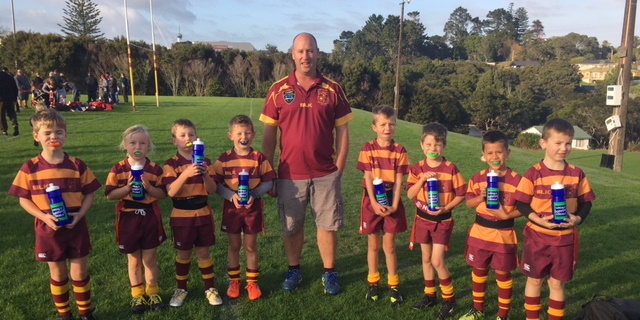 The Black Ferns have the chance to go unbeaten in the Pacific Four and extend their winning streak to 15 when they face USA in Ottawa on Saturday morning (NZT).
Match details: Black Ferns v USA, TD Place, Ottawa, Canada, Saturday July 15, 8am NZT.
Played: 13
Won: Black Ferns 12, USA 1
Last time: Black Ferns 50 – 6 USA, Semenoff Stadium, Northland, 18 June 2022
Watch: Sky Sport NZ
FORM
The Black Ferns are on a 14-match winning streak and brought up their 100th Test victory with a 52-21 win over Canada last week. The win over Canada followed a 50-0 victory against Australia in round one of the Pacific Four. USA have lost their opening two games of the Pacific Four, going down 17-50 to Canada before falling 17-58 to Australia.
TOUCHING DISTANCE TO TITLE
The Black Ferns have all but sewn up the Pacific Four title with a game to spare. They sit on top of the ladder on 10 points with Canada and Australia locked in second place on 5 points. Given the Black Ferns have a points differential of +81 compared to +2 by Canada and -9 by Australia, it is highly unlikely the Black Ferns will cede top spot even if they were upset by USA and one of either Canada or Australia secures a bonus point win.
YOUNGEST EVER SKIP
Maiakawanakaulani Roos will become the youngest player to captain the Black Ferns at the age 21. The in-form Auckland Storm lock has been awarded the captaincy, with Black Ferns Co-Captains Ruahei Demant Kennedy Simon named on the bench to allow for the continued growth of the Black Ferns squad. Director of Rugby Allan Bunting said that Roos has been outstanding leading by example since the commencement of this campaign. "Throughout my time in the Black Ferns, Maia has been exceptional, a true professional both on and off the field and her presence is widely felt. A key member of our leadership group now, her daily habits and actions transition into consistent performance. She is a good human and is always looking out to help others. We have great confidence in her captaining the Black Ferns on Friday."
DEBUTANTS UP FRONT
Two players are set to debut in the front row for the Black Ferns against USA. Waikato loosehead prop Esther Faiaoga-Tilo and Counties Manukau hooker Grace Gago will start for the first time, alongside 14-Test Canterbury tighthead Amy Rule. Bunting said it was crucial for the Black Ferns to continue to build depth across the park. "As a team it is important, we continue to build our depth and our game foundations. I'm really proud of the growth in our group and after a tough travel week how our ladies fronted and responded to challenges, there is still a lot we can build on, good things take time."
FAST FACT
The Black Ferns have scored 98 tries in their 13 Tests against USA at an average of 7.5 tries a game.
WORD FROM USA
USA Head Coach Rich Ashfield said: "We are fully aware of the team the Black Ferns are and where we are as a group looking to build and grow. We hope to see improvements in the small details this week that we think can have an impact for us moving forward as we look to WXV. We are confident we can cause the Black Ferns some problems with our physicality and pace."
FIELD OF DREAMS
The game will be played on neutral turf at TD Place in Ottawa, Canada. Formerly known as Lansdowne Park and Frank Chair Stadium, TD Place is steeped in history having hosted FIFA tournaments, championship games for the Grey Cup (Canada's version of the Superbowl) and soccer matches during the 1976 Olympic Games.
TEAMS
USA:
1. Catie Benson 2. Kathryn Treder 3. Charli Jacoby 4. Rachel Ehrecke 5. Hallie Taufoou 6. Paluvava'u Freda Tafuna 7. Georgie Perris-Redding (VC) 8. Rachel Johnson 9. Taina Tukuafu 10. McKenzie Hawkins 11. Summer Harris-Jones 12. Eti Haungatau 13. Kate Zackary (C) 14. Jennine Detiveaux 15. Tess Feury
Reserves: 16. Jett Hayward 17. Mona Tupou 18. Tiara A'au 19. Evelyn Ashenbrucker 20. Erica Jarrell* 21. Olivia Ortiz 22. Joanne Fa'avesi 23. Meya Bizer
Black Ferns (caps in brackets):
1. Esther Faiaoga-Tilo* 2. Grace Gago* 3. Amy Rule (14) 4. Joanah Ngan-Woo (18) 5. Maiakawanakaulani Roos (16) (Captain) 6. Lucy Jenkins (1) 7. Kendra Reynolds (11) 8. Liana Mikaele-Tu'u (13) 9. Iritana Hohaia (2) 10. Rosie Kelly (2) 11. Grace Steinmetz (1) 12. Grace Brooker (3) 13. Amy du Plessis (9) 14. Kelsey Teneti (2) 15. Tenika Willison (1)
Reserves: 16. Georgia Ponsonby (15) 17. Phillipa Love (26) 18. Tanya Kalounivale (8) 19. Chelsea Bremner (14) 20. Kennedy Simon (15) 21. Arihiana Marino-Tauhinu (14) 22. Ruahei Demant (28) 23. Renee Holmes (12)
*Denotes Black Ferns debut.