Springboks plot Twickenham revenge on the All Blacks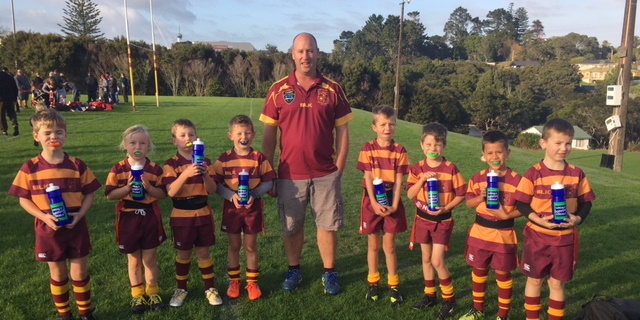 Next month, the All Blacks pre-Rugby World Cup game with South Africa at Twickenham should see the Springboks fielding a full-strength side.
Reports in South Africa say coach Jacques Nienaber is determined to avoid repeating what happened at Mt Smart Stadium against the All Blacks.
Nienaber aims to give all his players a minimum of 200 minutes before the London Test and will use warm-up games against Argentina and Wales before the All Blacks game to achieve that.
Meanwhile, South African columnist Mark Keohane said in South Africa's Sunday Times that while the Springboks had slipped behind the All Blacks in World Cup favouritism, the New Zealanders lack a knockout punch in their play.
He said the Springboks would not mind being confined to chasing the All Blacks, Ireland and France at the World Cup.
"The All Blacks in those 20 minutes were ruthless, but they could not sustain the pace at which they played, and as the game settled in the second half – and South Africa's powerful substitutes got to work – the contest was very different.
"The Boks sought out the positives of fighting back and winning the last hour 20-18. They highlighted the character of each player to stay in the battle and not go away.
"There is truth to this, but there is also the obvious fact that the All Blacks are a work in progress, and in several big games over the past two seasons, they've blitzed opponents, led by a big margin but then were nearly beaten."

That was seen when yielding going close to losing when conceding near 20-point leads against Australia and England.
"The All Blacks, in beating Argentina and the Boks this season, have answered questions about their physicality and attitude – but there are still questions around an inability for a knockout after those staggering early blows had been landed."
France and Ireland had dominated between World Cups, and the pressure would be on them to produce in France.
Ireland had yet to go beyond the quarterfinals, while France had lost three finals, twice to the All Blacks and once to Australia.
South Africa would welcome all the talk about France, Ireland and New Zealand.
Bok coaches Rassie Erasmus and Jacques Nienaber will want it to stay that way while they work their players into a frenzy of defiance. It is the South African way – our players thrive on being told the world doesn't give them a chance because it relieves the pressure.
"The Boks have never coped with expectation, which explains why they have failed to match the All Blacks in winning consistently. But they find an extra arm and leg at World Cups, and they are a group of players who love the bonding, intimacy and structure of a World Cup tournament campaign."