Whitelock itching for return to black jersey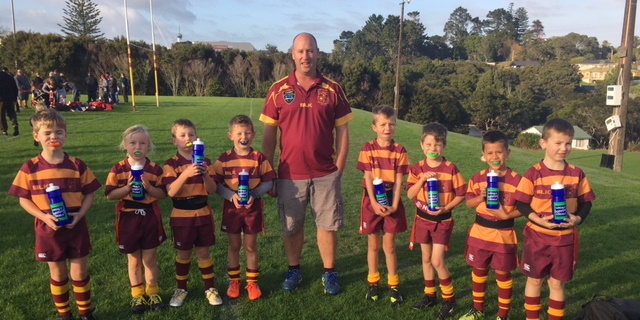 All Blacks lock Sam Whitelock has been around Test rugby long enough to know that letting your guard down against Australia can be costly, and avoiding that will be the goal in Melbourne on Saturday for the Lipovitan-D Rugby Championship and Bledisloe Cup game.
A win would secure the Rugby Championship and the Bledisloe Cup for the All Blacks. Still, with veteran coach Eddie Jones back at the helm, the Bledisloe Cup holders know they can expect a defiant Australian team while Whitelock, if selected, is looking forward to locking horns with an old rival, Will Skelton, who has returned to the side after a long absence playing rugby in France.
Whitelock said, "It's always hard the first time you play any team and this will be our first go against Australia. They've got some different guys. Will Skelton is back. I played against Will early on in both our careers. He will add a different element to their game, so it's just understanding what his strengths are."
It was a case of not only looking at the Wallabies but also looking at the All Blacks and getting the balance right across the team.
"We're on a high at the moment, but we've got to reset properly because playing Australia in Melbourne in a Bledisloe Cup is different to a normal game. We've got to make sure that we improve.
"Every game I've played against Australia has been challenging in different ways, whether that's physical, whether it's challenging you through fitness because it's a wide-to-wide game and both teams are playing expansively or that it's a challenge because it's a mental game."

Returning from an Achilles tendon injury, Whitelock is aware of the advances made in the team's locking stocks and the level of competition created.
"We've all been around long enough to know five doesn't get into two, but that's good.
"It's a good sign for us as players, as a forward pack and as a team. A lock is one of those positions where there's some heat, which is great.
"You can look at a number of positions. If we asked everyone in the room who your starting XV is, everyone has a different opinion, but that's a good thing; it means there's a competitive edge in the squad, and you've got to perform because, if you don't, someone is there ready to go.
I'm in a really good spot. I was cleared to play the last game but just not selected. I got through the full training week and have been in and around the team, so hopefully, the selection goes my way.
"I've been taking every chance to put the injury behind me and get stronger."
Whitelock said he had no problem with his desire to play. The hunger was always there, he said.
"If the hunger changed whether I was starting or not playing, you'd be a little concerned around what your motivations are. My hunger is exactly the same as it always is – I want to get out there and play good rugby for myself and also to help the team."
All Blacks v Wallabies: Saturday 29 July, 9.45pm NZT, Melbourne Cricket Ground. Live on Sky Sport NZ.