You can never underestimate Australia - Jason Ryan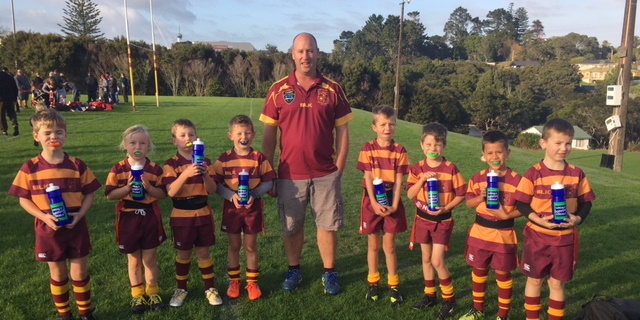 Australia may be down, but they're never out, as the All Blacks have been well aware of over recent seasons as they prepare for the first of two Bledisloe Cup games in the next 10 days.
Melbourne is the first venue on Saturday, and while the All Blacks could tie up the Lipovitan-D Rugby Championship, their hold on the Bledisloe Cup is at the forefront of mind.
That was especially after they needed a controversial last-minute try to claim a 39-37 win at another Melbourne ground, Marvel Stadium, last year.
Assistant coach Jason Ryan said the Australians may have lost their first two Rugby Championship games, but that counted for nothing when the Bledisloe Cup is on the line.
Ryan said the Australians had a lot of physicality in their game, especially around their forward pack.
"One thing we know about the Australians and their mindset is they'll keep trying, they ain't going to go away, but we're not either.
"They'll be physical in all parts of their game. They'll be courageous and they'll throw the ball around. It'll be a typical Bledisloe Cup encounter."
The Australians would be putting a lot of work into their game under new coach Eddie Jones which is also what the All Blacks were doing.
The All Blacks were looking at a combination of retaining the Bledisloe Cup and giving players time in the middle.
They had momentum in parts of their win over South Africa, and they wanted to build on that.
"What we've challenged this group on is that each Test is different so we prepare accordingly."
One of several selection problems the All Blacks coaches face is the return from an Achilles tendon injury of veteran lock Sam Whitelock.
"There're a lot of All Blacks rearing to go at the moment. He's [Whitelock] selectable.
"We just pick the best team and are honest with the boys early on. We've got three world-class locks, world-leading locks and a couple of younger fellas that are doing a pretty good job as well.
"We're brave in selections and there're no guarantees for anyone. That's the way the All Blacks should be."
Ryan said their win over South Africa in their last outing was a step forward but not something they could get carried away with.
"There were parts in the game that we have been working hard on that we're satisfied for, but we've still got some work to do. We're by no means comfortable with where we're at; we've got to strive to be better.
"We've won two Tests in a row. One has been away from home and one has been against the world champions, so we're confident but we're not arrogant. We keep our feet on the ground and constantly strive to be better."
They had conceded two soft scrum penalties and a soft maul penalty against the Springboks, and they wanted to clean that up.
Ryan said the upcoming World Cup squad selection of 33 players was on their minds, and the competition for places was evident across all positions.
"What's not been seen is how hard guys are working, how well they're training and competing during the week, which effectively is probably setting us up for some good performances."
Wings Emoni Narawa and Leicester Fainga'anuku are the only players still carrying injuries.