Australia will have tricks up their sleeve – Lienert-Brown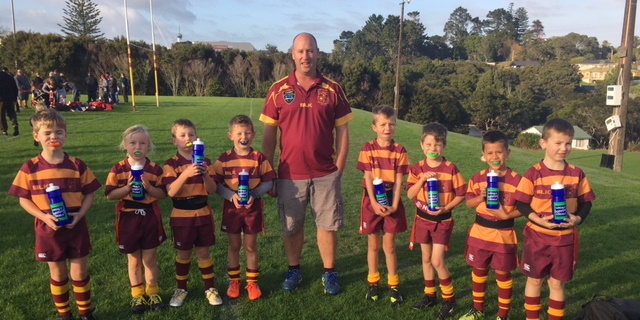 Sixty-Test Cap centre Anton Lienert-Brown has been around long enough to understand what Bledisloe Cup Tests demand in dealing with Australia's desire to get their hands back on the trophy and said the All Blacks know what to expect in Melbourne on Saturday.
There's also the small matter of a Lipovitan-D Rugby Championship to be won. A win over Australia would see the All Blacks retain the title, but with Eddie Jones' side without a win, there would be desperation in their game.
"When they play us, they go up another level, and with Eddie Jones at the helm now, he'll have a few tricks up their sleeve.
"They will have stewed on a disappointing couple of weeks for them – they wouldn't have been sitting comfy in their week off – so we know they'll bring it to us. I don't doubt they'll come into the game with plenty of belief."
Reinforcing the importance of the contest has been the attendance of former All Blacks Dan Carter, Liam Messam and, most notably in Lienert-Brown's case, Conrad Smith.
Lienert-Brown, 28, said, "He doesn't say a lot, but when he does say something special, the midfielders take that on board. They haven't come in here and tried to show you the way. Just having their presence around the group is massive."
The All Blacks were also mindful of how they managed a last-minute win over Australia in Melbourne last year. In that game, and later against England, they were guilty of letting big leads slip, and they had been working on avoiding that happening again this weekend.

Due to his suspension for a head clash tackle on Crusader Dallas McLeod in the Super Rugby Pacific final, Lienert-Brown underwent World Rugby's coaching intervention programme, thereby reducing his suspension by a week to two weeks, and he said he felt the benefits of his tackle technique.
"I felt good until I ran into my mate Dallas' head. That was frustrating, but everything before that, I felt I got myself into a good place, and over the last couple of weeks, I've been trying to get back there.
"I'm human and there have been times I've been frustrated, but you've got to quickly get over it, move on, and focus week by week. When you're not playing, you've got to get better and get fitter."
The suspension has left him on the sideline while the All Blacks have made an emphatic start to their Test season. He has enjoyed seeing the team go so well.
"Credit to Jordie [Barrett] and Rieko [Ioane], they've done an extremely good job and Braydon [Ennor] has been awesome off the bench, so it's good for the jersey. That's what this environment needs."
Not playing did have one benefit, especially after enduring an injury-plagued Super Rugby season. It meant he arrived at the Test end of the season without any injury niggles.
The nature of having a squad of 36 meant 13 players missed out on being part of the matchday side, but Lienert-Brown said he wouldn't want it to be any other way.
"You wouldn't be here if you didn't have that hunger and desire inside yourself."
All Blacks v Wallabies: Saturday 29 July, 9.45pm NZT, Melbourne Cricket Ground. Live on Sky Sport NZ.
Thank you to everyone who hosted us across Aotearoa last weekend as we delivered the first of our benches to the nation 🖤

Check out our bench map to find out where your local bench is 🙌#benchforall pic.twitter.com/njgBpKdjz4

— All Blacks (@AllBlacks) July 25, 2023