It's a pressure game against the All Blacks - McDermott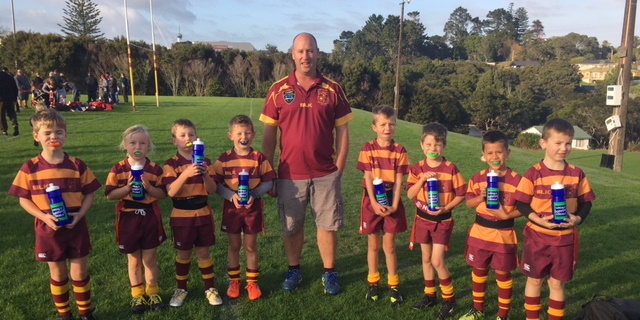 Australia halfback Tate McDermott said his side is determined to make up for their loss to Argentina in Sydney when taking on the All Blacks in their Lipovitan-D Rugby Championship and Bledisloe Cup opener in Melbourne on Saturday.
The game will be Australia's last at home before their World Cup preparations move offshore, and they wanted to leave on a positive note.
McDermott said that while it was easy to say they would play for their fans, they had to make sure they turned it on during the game.
"The moment you relieve pressure off a team like the All Blacks, you invite guys like Beauden [Barrett], like Richie [Mo'unga], like Damian McKenzie, you invite them straight into the game, and that's exactly what they want.
"If you reduce that, and it starts at the tackle contest, it starts at the collisions. You get that side of the game right – and you add in parity at set piece – then it goes a long way to put you into a position to win.
"It does't guarantee you a win, given the calibre of a team like the All Blacks, but it puts you in a position to get that result."

Centre Samu Kerevi added, "We're not happy with the results. But you know, Eddie [Jones] being Eddie, I think the intensity was always going to lift leading into the next Test matches, especially the Bledisloe.
"It's not just because of the Bledisloe, but just as a team we needed to lift the intensity at training and create some great habits leading into these next two games, but especially this game in front of our home fans."
After being pipped at the post in Melbourne last year, the Australians were keen to apply pressure throughout the game.
Lineout coach Dan Palmer said Australia needed to find a way to get the All Blacks under pressure and continue to apply the pressure.
"You could do that through a set piece, attack, defence, kicking. It's important that we come up with a strategy that suits the players we've got and suits the All Blacks for this weekend.
"We've got a plan in place and now we've got to do the work to make sure we can execute it."
Thank you to everyone who hosted us across Aotearoa last weekend as we delivered the first of our benches to the nation 🖤

Check out our bench map to find out where your local bench is 🙌#benchforall pic.twitter.com/njgBpKdjz4

— All Blacks (@AllBlacks) July 25, 2023