MCG Test a chance to lock away two big prizes - Foster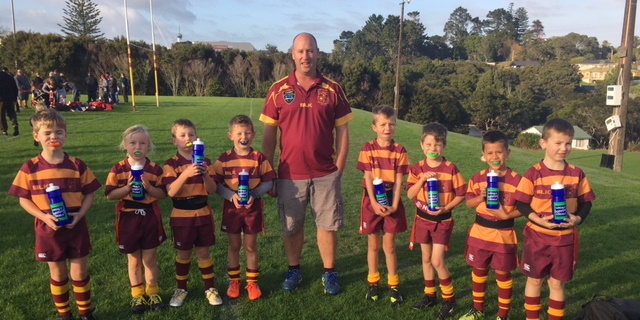 Securing the Lipovitan-D Rugby Championship, making a statement about the Bledisloe Cup, and giving players a chance to contribute to performances was the continuing goal for the All Blacks ahead of Saturday's Test with Australia in Melbourne.
That sees Sam Cane being given a chance to recover from an injury against South Africa, with Dalton Papali'i to start. At the same time, lock Sam Whitelock eases back off the bench for his first game of the All Blacks season after Achilles tendon injuries, and Anton Lienert-Brown is also off the bench after completing his suspension.
Foster said they decided to give captain Sam Cane, who suffered a neck strain against South Africa a fortnight ago, a week without preparing for a game, and they expect him to be fully fit for the Dunedin Test next week.
Papali'i is the only difference in the starting XV that beat South Africa, which Foster said was a good reward for a team that progressed at Mt Smart.
"We're keen to keep those combinations going, but we are able to put some change through the bench and look at some different ways we can impact our performance through that group."
Halfback Cam Roigard is the only possible new cap should he come off the bench.
Foster said Roigard had settled well into the All Blacks team environment. His growth during Super Rugby Pacific showed how he liked to attack the edges while he showed a good kicking game with a consistent pass.
"He's been focused on how he fits that into the plan and [has] trained well, so I'm looking forward to seeing him."
Foster said with Rugby Championship and Bledisloe Cup the prizes for a win this weekend, the players were enjoying the short-term focus.
"We don't want to hide from the challenge and say that we're holding heaps of stuff back for later in the year. You can seduce yourself into doing that, but it's just a big Test match. We love these – it's the MCG, the Wallabies and the Rugby Championship, a chance to lock that away and the Bledisloe is in addition to that."

He said they knew the Wallabies would be wounded from their two Rugby Championship losses, but that hadn't meant much in the past, and it was unlikely to mean a lot on Saturday.
Foster said he had no qualms with Australian coach Eddie Jones' pre-Test barbs about what a loss would mean for New Zealand.
"He prepares his team his way and we prepare our team our way."
Having seen their side, Foster said Australia would introduce some size through its bench, which would be a good challenge.
While the All Blacks have made two good starts this year, Foster said that wasn't the result of particular emphasis.
Instead, they emphasized how they wanted to play early.
"I said after the South African game, it doesn't always result in points, but it does result in establishing the mindset you want, and when it does come with points, it feels good, and it makes things easier."
However, they had to prepare themselves for when things didn't go well, and they had to fight through situations.
"I'm sure they'll want to slow down our start, that's great, but we just want to make sure we go out and play our game the way we want to play it and respect the fact they'll try and stop that. That's what Test matches are about, how you learn and adapt as you go through it."
All Blacks v Wallabies: Saturday 29 July, 9.45pm NZT, Melbourne Cricket Ground. Live on Sky Sport NZ.