Smith excited to play in one of the world's great arenas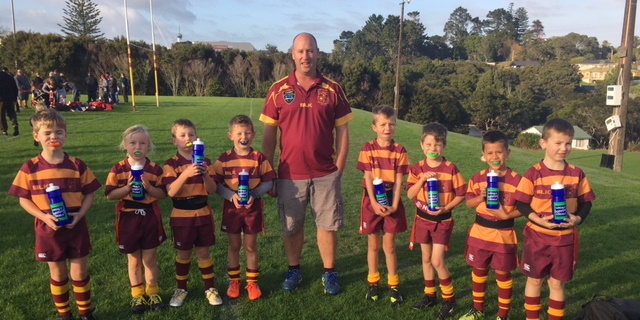 All Blacks halfback Aaron Smith will knock off another of the world's great sports citadels on Saturday when the Lipovitan-D Rugby Championship and Bledisloe Cup will be the incentives at the Melbourne Cricket Ground against Australia.
The ground has not always been successful for the All Blacks, and they lost in 2007 before their later quarterfinal exit at France's hands in Cardiff.
But Smith, who also played at Wembley during the 2015 Rugby World Cup, said playing at the 'G' on Saturday was cool and exciting.
Smith will also usher another halfback into Test rugby with Cam Roigard named on the bench. He got to know Roigard better during their camps and Tests this year and enjoyed working with him and learning things from him.
"He sees the game a bit differently and he's got some amazing talent. He's a very strong, fast nine. He's a big boy and I'm excited to see him get a run. He's been tracking well in camp, and seeing how hard he works, his dedication and it is going to be awesome to see him get a run and see him impact the game."
Smith said there wasn't a lot of emphasis on last year's last-minute win at Marvel Stadium. It was a different year, and their process of working week to week had worked well in 2023.

"As a group we're just trying to build and learn and keep getting better, keep getting tighter as a team and this week it's just the Bledisloe."
Having played Argentina and South Africa, then having a week off, he could feel what was coming, and as an All Black, it was possible to feel the effect of the rivalry.
"It has a different meaning to us and these are the games you want to be part of."
Flanker Dalton Papali'i has a starting chance on the open side of the scrum and said he is looking forward to playing at the MCG while trying to fulfil the opportunity in Sam Cane's absence.
There would be no problem for him to prepare.
"The one thing I've learned about Test footy is that it doesn't really matter about results, it's how teams show up on the day. With the Aussies it doesn't really matter about results, they're always going to throw the kitchen sink at us. It's always been a tough match against those boys because we have such a rich history."
Papali'i said in the loose, the Australians had a range of abilities with the skill to open the All Blacks up, but for the New Zealanders, it was a case of focusing on what they were good at and seeing if the Wallabies could stop them.
All Blacks v Wallabies: Saturday 29 July, 9.45pm NZT, Melbourne Cricket Ground. Live on Sky Sport NZ.