Foster hints at changes for return Bledisloe Cup Test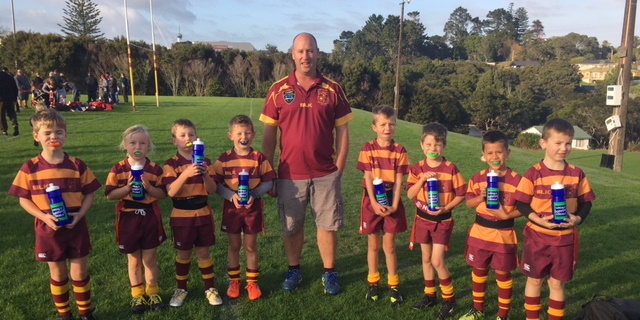 Securing the Lipovitan-D Rugby Championship and the Bledisloe Cup with a 38-7 win in Melbourne has secured the All Blacks some breathing space in their final home-based step towards the Rugby World Cup in Saturday's second Test with Australia in Dunedin.
Coach Ian Foster has two more Tests before the September 9 appointment with hosts France in Paris in the opening World Cup game – the Dunedin rematch and the August 26 game with South Africa at Twickenham.
Dunedin will be the final step in considering selection options for the Rugby World Cup squad to be announced next week, while Twickenham will be a dress rehearsal for the main event.
After the team's return from Melbourne in Christchurch on Sunday, Foster said, "We love the word dead rubber from one perspective because that means we've done the job in the first Test, but it doesn't change the fact it's still a Test match.
"It's a vital cog on our little steps towards the World Cup.
"It's another chance for us to have a look at a few options, both in the way we play and personnel. It's fair to say you'll see a couple of changes."
It's the last chance for players to push their Rugby World Cup prospects ahead of that team's naming next week.
Injury recoveries have thrown wing Leicester Fainga'anuku and prop Fletcher Newell into the mix as selection possibilities but captain and flanker Sam Cane is not so certain.
Foster said his neck injury against South Africa might need some testing to be done early in the All Blacks' preparation this week.
But Foster said, "Quite frankly we won't be taking any risks there. If we don't think it's right then he won't be playing. He's progressed well during the week."
Foster said he was delighted with how the All Blacks adapted during the Melbourne game. It had been a physical approach from the Australians.
"When we took our opportunities it was always at the right time and it got us across the line."
Regarding Australia coach Eddie Jones' comments that the All Blacks hadn't been put under pressure in their first two Rugby Championship outings, Foster said there were times in both the Argentina and South African games when they had been put under pressure.
"This one was different, the scoreboard was even after 20 minutes and I think that is the pressure he might have been referring to. We like to get up early but it doesn't always happen and again, the composure to come back, particularly the bench and they way they upped the tempo of our game in that last 15-20 minutes was pretty impressive."
Earlier, in the post-Test press conference in Melbourne, Foster said the scoreline had flattered New Zealand. They deserved to win, but Australia had done enough to take some good points from their effort.
"They'll regret they couldn't get more prolonged periods of pressure on us...Defensively we stood tall. And we made some better decisions with the height of our tackles. We had to stay strong. It would have been easy to concede a try or two in that period and things might have changed."
But Dunedin on Saturday offers another step in the side's development.
"We are about growing our game, taking big strong steps forward and treasuring each week. So, how we balance that with change is going to be key.
"But the clear message is we don't want to compromise on performance. We'll reassess, and the Aussies will come in with their purpose and perspective.
"We want to finish in this part of the world in a very strong space."
All Blacks vs Australia: Saturday 5 August, 2.35pm, Forsyth Barr Stadium, Dunedin.