"We've got to reset to zero" – Codie Taylor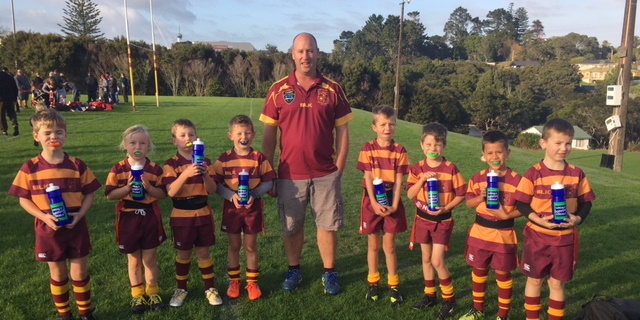 It's back to square one for the All Blacks in Dunedin on Saturday, even after securing the Lipovitan-D Rugby Championship and Bledisloe Cup with their 38-7 win over Australia in Melbourne at the weekend.
All Blacks hooker Codie Taylor said there had been a lot of chatter around the Bledisloe Cup before the Melbourne Test, and that made locking it up for another season all the more enjoyable, especially in what he called a 'formidable stadium' like the Melbourne Cricket Ground.
"We've got to reset to zero again this week because we get to play Australia at home which is going to be exciting too."
Taylor said while they were behind Australia through the middle stages of the first half, they stayed composed and created opportunities without scoring before applying more pressure and scoring through his try from a lineout maul.
"That was just on the back of the work we've been doing as a team overall at training and it's good to see it paying off and the boys believing in what we're trying to do."
While the Rugby Championship Tests have featured northern hemisphere referees, Taylor said it had not been an issue from the All Blacks' position. He said he hadn't even thought about them controlling games with their variations on the breakdown and set piece because they had communicated well with the players for each Test.
"Maybe if results hadn't gone our way we might be saying different things but I think overall they've been awesome and fair across the board."
Taylor said his Crusaders skipper Scott Barrett had probably worked out the play to knock Australia's halfback Tate McDermott in a solid tackle when taking the ball from a lineout on the Australian line.
"He's one of those men who doesn't rest. He's always looking for opportunities, and he saw one there and took it. The world knows not to throw it off the top when they're five metres out now.
"It just goes to show the nature of Scooter [Barrett] and the way he's playing at the moment."
Two of the three trophies they are chasing this season are in the cabinet, but the players were already talking about the team's standards as All Blacks and never resting.
They knew if Australia could win in Dunedin, they would be a happy camp.
The advances the team have made in the Rugby Championship are built on the back of what they did in the latter part of last year.
"We didn't finish the way we wanted to, but it was all there around the style of game we wanted to play, and all the coaches are putting in massive work, and their input in each little area has been huge for us. Fozzie [Ian Foster] is on the attack, and Schmidty [Joe Schmidt] focuses on the breakdown and keeping the ball alive. Then you've got Stormy [Scott McLeod] and Jase [Jason Ryan], whose controlling d [defence] and set piece.
"We're getting there but there's still a lot to build on and that's the exciting thing."
All Blacks vs Australia: Saturday 5 August, 2.35pm, Forsyth Barr Stadium, Dunedin.
If you're in Dunedin this Friday we would love to meet you! Come down to the Octagon at 12:15pm to hang out with some of the team 🙌 pic.twitter.com/84QuTKzUMG

— All Blacks (@AllBlacks) July 31, 2023