Dunedin Test another chance to lift game ahead of Rugby World Cup - Foster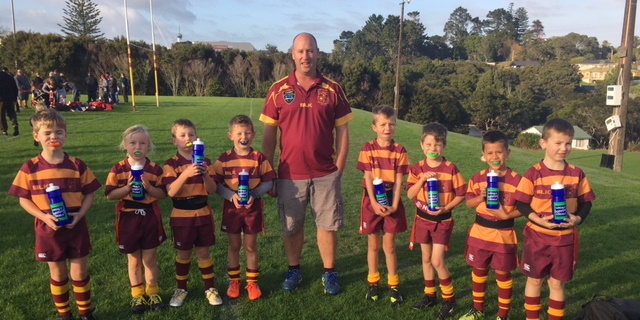 Knowing the All Blacks had to be at a high point to start their World Cup campaign against France next month, coach Ian Foster said their five games ahead of that Paris appointment on September 9 were critical in achieving that.
The last home Test before their departure, in Dunedin on Saturday afternoon, against Australia in the dead Bledisloe Cup rubber, has been made a chance for newer players to start in a side with 13 changes from that which beat Australia in Melbourne last weekend 38-7.
Foster said after three wins from three to claim the Lipovitan-D Rugby Championship, the All Blacks could not afford to stop their progress.
"We want to keep taking steps forward and making sure this is not a wasted opportunity for us to grow our game.
"The exciting thing for us is that the World Cup starts with a pretty big game. We need to be at a high point going into this World Cup. We know that. This series of five games, it's been critical that we get up to speed pretty quick."
Before the tournament start, the All Blacks have one more game against the Springboks at Twickenham on August 26.
"If you look at the last three or four Tests, we've been drip feeding new opportunities for people. When you look at some of the new opportunities for Samipeni [Finau] and Shaun [Stevenson] and Dallas [McLeod], they've been with us for a while."
While the backline combination was new, they had trained together over the past month.
"So the expectations are that we go out there and, if we make a few early mistakes, the key is that we adapt quickly and just get into the groove we want to."
There was an understanding in the squad about what it meant to be in the All-Black camp, and the responsibility was to focus on the immediate target – Saturday's game.
"Everyone else talks about the future. The goal here is to talk about the present and focus on what they need to do now.
"That's the only way we're going to be the team we want to be. We've had clear focuses in that space."
Australia coach Eddie Jones, winless since taking over the side, has labelled the Test a regeneration for the Wallabies, and Foster is expecting a determined response to last week's loss.
"I saw a lot of fire and brimstone last week, and we expect the same.
"They had large periods they were pretty content with. When you lose it hurts, so I'm sure they'll come back strong."
Their side was similar to that which played last week, and they would be looking to build on the lessons they learned.
"They're a handful, so it's going to be a big, fast encounter."
All Blacks vs Australia: Saturday 5 August, 2.35pm, Forsyth Barr Stadium, Dunedin.