Former All Blacks captain Tane Norton passes away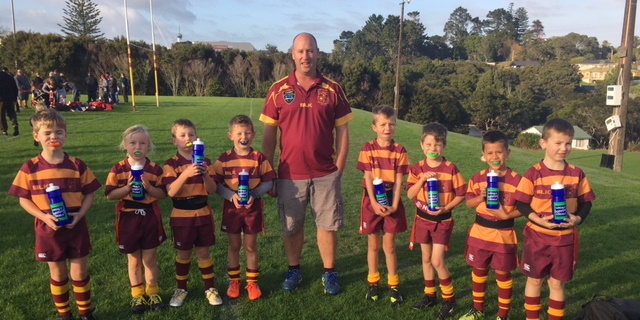 One of New Zealand Rugby's great servants, Rangitane Will 'Tane' Norton, has died in Christchurch, aged 81.
former All Blacks captain who led them to a 3-1 series win over the 1977 British & Irish Lions in his final season of Test rugby, Norton made his first-class debut from the Methven club for Mid Canterbury in 1961, playing three games.

It would be another 10 years before he made his All Blacks debut against the 1971 British & Irish Lions. That occurred after he moved to Christchurch and started playing for the Linwood Club. He made his Canterbury debut in 1969, playing three games, following with another 13 games in 1970 and an All Blacks trial.

As the All Blacks went through a rejuvenation after the tour to South Africa in 1970, Norton emerged as the selectors' choice at hooker to play the 1971 Lions. He made 27 consecutive Test appearances, including the 1972 Tests against Australia, the 1972-73 tour to Canada, the United States, Britain, Ireland and France, Australia and Ireland in 1974 and South Africa in 1976.

During his career, New Zealand's scrummaging underwent a thorough revamp after the 1971 Lions tour.

Norton said in Behind the Silver Fern that they had underestimated the Englishmen in the forwards.

"We associated them with some of those flash clubs in London. It wasn't until we went over there in 1972 and played them in Workington. Well, we got a different kettle of fish there. They were tough, and that's where they were getting a lot of their power from those guys in the northern area."

When JJ Stewart took over as coach in 1973, he put the scrum through the mill to improve.

"We were trying to improve our scrummaging because the British were very good," said Norton. "We'd change our grips, our bindings and so on, but most of it was in our heads. We hadn't put enough thought into it, but JJ was determined we were going to get it right.

"They were no more powerful than us, but we learned we had to keep everyone on the job at scrum time, no loosies hanging off, and we had to work at it over a long period. As a hooker, your prime job was to get your own ball, and if you got one of theirs that was a bit of luck."

He capped his Test career by leading the All Blacks to their series win over the 1977 Lions.

It also produced an infamous moment when New Zealand packed a three-man scrum.

"[Prop] John McEldowney had a crook back and he had to go off. I had no problem with what we did. I'd do it again tomorrow and it'd still work. When McEldowney went off and we had to wait for two or three scrums, there was no way I was going to put [No8] Lawrie Knight into the front row against Fran Cotton. I was getting involved in rugby spinal injuries at the time and there was no way. So we put down three men, and the silly buggers put down eight against us and we still won the ball. You just hooked it and it was gone...It was an embarrassment for the New Zealand public for the All Blacks to be humbled that way, but I wouldn't change what I did."

Throughout his international career, he was strongly connected with Māori rugby playing 26 times for the Māori All Blacks and seven times in the annual inter-island game for Southern Māori. He was presented with the Tom French Cup awarded to the Māori Player of the Year in 1973 and 1974.

He played 89 times for Canterbury before his retirement in 1977.

Norton was active in administration after his playing years and was awarded life membership of the Linwood Club and the Canterbury Union. He was the President of New Zealand Rugby in 2003-04 and received the Steinlager Silver Salver for outstanding service to rugby in 2008. He was a member of the New Zealand Order of Merit (MNZM), awarded in 2006 for his rugby service.