Tomasi Cama appointed Head Coach of All Blacks Sevens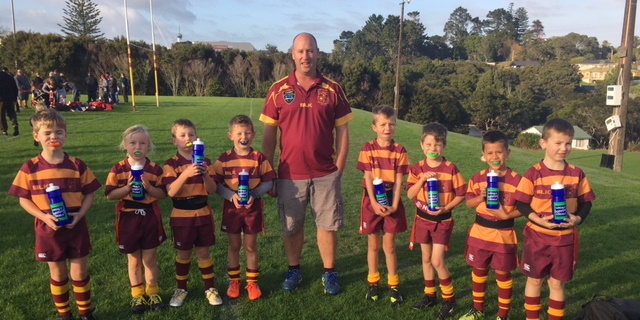 Tomasi Cama has been named as Head Coach of the All Blacks Sevens for the 2024 season.
The former player has been with the team as an Assistant Coach, under Clark Laidlaw, for six seasons and will take charge of the team through to the Paris Olympics next July.

With Laidlaw's recent departure to lead the Hurricanes in 2024, New Zealand Rugby Head of Men's High Performance Mike Anthony said it was critical to provide the squad continuity as they prepare for Paris.

"Tomasi is a master of the game of sevens and an integral part of the DNA of this team, given his significant experience as both a player and a coach. He has mana within the playing squad and along with the management team has driven a strong performance culture and achieved success."

"The team are coming off the back of one of their most successful seasons in recent history and we know they are incredibly motivated to continue that form through to the 2024 Olympics," said Anthony.

Speaking of Laidlaw, Anthony said he had a huge impact on the All Blacks Sevens.

"Clark has done a fantastic job leading the programme. His passion for the team and the game of sevens has been a huge contributor to what they have achieved and he should be proud of where he has left this programme."

Cama has been a part of the All Blacks Sevens as a player and coach for 18 years and said he had to think hard about stepping up into the Head Coach position.

"Following on from Titch (Sir Gordon Tietjens) and Clark (Laidlaw) – they are big shoes to fill given what they have achieved with this team. I had to think quite hard about how I could make an impact in this role. The players and management here made the decision easier; they are great people and great at what they do."

Following in the sevens footsteps of his father, also Tomasi Cama, who played internationally for Fiji, Cama came to New Zealand to pursue a career in rugby in 1999 and said he is grateful to have worked with some great coaches since then.

"I was fortunate enough to be coached by Dave Rennie at Manawatu and I learnt a lot from him about the detail and planning he put into coaching. From Titch, it was about hard work and really dedicating yourself to whatever it is you are doing while with Clark he was big on the connection piece and getting relationships right."

Cama is one of five New Zealand men to have won World Rugby's Sevens Player of the year, in 2012 – the same year he won the Richard Crawshaw Memorial for New Zealand Sevens Player of the Year. He has won Commonwealth Games gold and the Rugby World Cup Sevens as both a player and coach, taking part in a total of 128 international tournaments. Cama is the all-time leading points scorer for the All Blacks Sevens and has scored the second most points in the history of the Sevens World Series.

Euan Mackintosh will continue in his role as Assistant Coach, with another assistant still to be appointed.

Heading into the new season, the wider sevens programme will be supported by a new high performance structure which sees the introduction of two new roles.

Johnny Claxton has been appointed Head of Performance with Dan Goodwin coming on board as Sevens Pathways Manager.

Claxton's role will oversee performance staff to bring greater alignment across the programmes to maximise physical preparation of the players while Goodwin will focus on identifying and developing athletes for the sevens programmes now and the future.