World Cup Watch: Farrell escapes suspension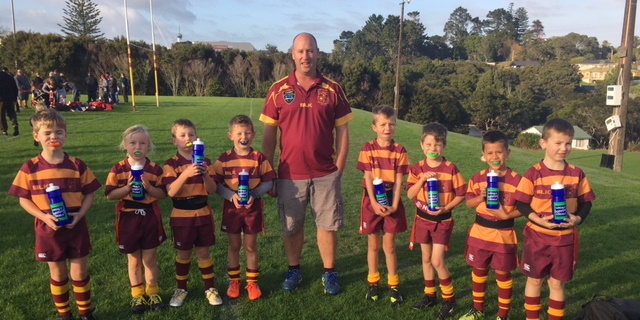 A judicial reprieve for England captain Owen Farrell after he was sent off for a dangerous tackle has the rugby world in uproar.
Farrell had his red card rescinded because the tackle victim Wales' Taine Basham, was pushed into Farrell's path, thereby mitigating his tackle attempt.
Criticism of the judicial ruling has centred on the fact that Farrell's tackle was always too high and that he made contact with an opponent's head.
Daily Mail writer Chris Foy said, "Put aside the identity of the reprieved player for a minute, as it is an inflammatory factor. This is an outrageous, shocking decision. It doesn't matter who had done it – the offence warranted a ban...This creates an alarming sense that a union with the money to deploy formidable legal clout can ride rough-shod over the game's crusade to protect players' welfare, and expose it as a sham. It creates a them-and-is divide in the sport, leaving the poorer nations incensed by perceived special treatment. What a mess. The game has yet again managed to bring itself into disrepute. With the World Cup just three weeks away, rugby's entire disciplinary system, its duty-of-care obligations to players and its so-call core values have all be reduced to dust."
Fellow Mail writer Nik Simon said, "England are one of the few countries who could have got away with this one. Money brings power and, unlike their rivals, the RFU can afford to have their own in-house counsel with 35 years' experience at the bar...Sadly, we live in an age of the 'haves' and 'have nots'. The likes of Italy, Samoa or Fiji would never be able to afford such representation and their skipper would have had the book thrown at them."
Meanwhile, Mail columnist and World Cup-winning coach Sir Clive Woodward claimed credit for Farrell's reprieve, saying he brought Smith into his England set-up in 2002.
"Two decades on, he is still working brilliantly with English rugby...The Farrell situation once again shows the importance of having a good lawyer in your team. I've no doubt that without Richard in his corner, Farrell would not have got off as lightly as he did."
The Times writer Will Kelleher said, "Whatever your opinion of Farrell and whether you agree or not with England defence coach Kevin Sinfield, who argues that his captain does not have a tackling problem, rugby is now an absolutely baffling game to make sense of.
"How you can you possibly decipher the varied decisions made on and off the field after this? Whether you are a player, a referee, a fan or a journalist, the sport is a minefield of contradictions."
Surprise Australia five-eighths Carter Gordon, the least experienced playmaker the Wallabies have sent to a Rugby World Cup, is looking forward to getting to France.
"I'm extremely grateful to have two starts under my belt now; I've grown with confidence, and I just can't wait to get over to France.
"I was a little nervous for that first start in Melbourne but I'm glad the way everything happened. Then to get that second start in Dunedin was unreal. I went into that game kind of knowing what to expect. I really enjoyed it. I was happy out there. Those two were the biggest crowds I have played in front of, with the South African crowds as well."
Gordon said he entered the season to try and crack one of the Wallabies training squads and got into the first.
"To be able to go along on the whole journey so far, it's been unreal and a bit mind-blowing to me."
Gordon, the only specialist first five-eighths in the squad, said that didn't mean much to him. He was concentrating on getting better and still earning his sport because if he went out and performed poorly, he would be giving the No10 jersey up.