World Cup Watch: Kolisi on track for 'miracle' return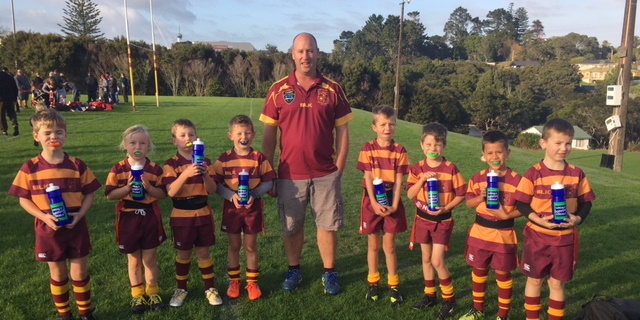 World Cup-winning captain Siya Kolisi's return to play for the first time since April has been regarded as a miracle comeback by South African fans.
When he suffered a serious knee injury playing for the Sharks in April, the injury was described as a 'six-to-nine-month' inury.
But he has come in under the best expectations and will play in South Africa's Rugby World Cup warm-up game with Wales at the weekend.
Springbok coach Jacques Nienaber, a qualified physiotherapist told South African media Kolisi's return was no fluke.
"From the beginning of his rehabilitation, he has had weekly markers set by the medical team that he had to achieve. He never missed one marker because he put in an outstanding effort to get through the injury stage by stage.
"Siya has shown what can be achieved by old-fashioned hard work. He has been totally dedicated to getting to lead his country.
"He was fortunate in the sense that a host of guys in the squad have been through the same rehab from knee injuries and he was able to bounce things off those guys as he went through the different phases. It reassured him if he was told by these guys that they had similar sensations in the knee at the same stage."
Nienaber said Kolisi, 32, would play for as long as he produced against Wales.
"He needs as many minutes as possible, but within reason."
The aim during the side's remaining warm-up games, including the All Blacks on August 26, was to have him battle-hardened by the time they open their campaign against Scotland on September 10.
Kolisi will start the game as the Springboks look to gain momentum through their scrum, lineout, rolling maul and defence.
Having talked about securing the legal abilities of Richard Smith KC for England in 2002, former World Cup-winning coach Sir Clive Woodward said in his latest Daily Mail column said he was dumbfounded that the disciplinary battle had cleared Farrell and rescinded his red card.
He said the decision was 'mindboggling' and another example of rugby shooting itself in the foot. The decision of the review system that is under trial during the warm-up games with an eye to using it at the World Cup had been undermined.
He questioned the experience of the all-Australian judicial panel and said they had let the game down badly.
The decision set a bad precedent and would become a measure by which the fairness of the system was judged.
"Rugby is in a very strange position if a professional team of referees decides on a red card and then a panel of Australian judges tells them they're wrong. Unfortunately, that is exactly the position we're in! It's farcical and a massive own goal for the sport on so many levels. I'm really not sure where rugby goes from here."
The reaction is already underway with Tonga furious that centre George Moala was given a 10-week ban for a tip-tackle in the side's first game against Canada at the weekend. Their gripe was that there was a clear level of difference for Tier Two teams.