All Blacks depart for Rugby World Cup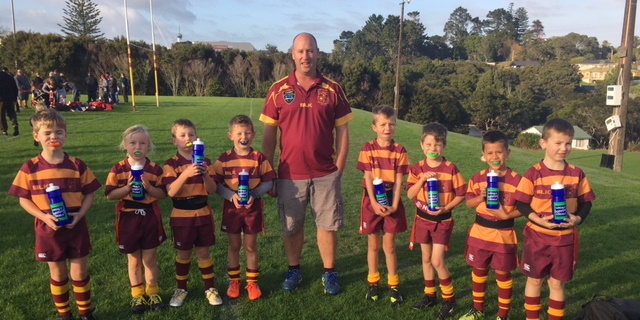 All Blacks coach Ian Foster said on the team's departure on Friday for the Rugby World Cup in France the adversity the group had been through meant they were well-tested, something that would be an asset.
He said at previous Cups they possibly felt they would come up against that adversity at the World Cup.
But the side had already been through that in 2022, they had remained tight, found solutions and were growing in confidence about how they lead themselves on the park and how they play.
"We're confident we've prepared as well as we can and then you go into World Cups and you know that everything is a week-by-week approach."
Foster said it wasn't a relief to by finally on the plane to the Cup, it was exciting.
"We've been planning for this for a long time and it's a massive occasion. We can't wait."
He said he had written the phrase 'One out of Seven' on a wall for a leaders' meeting and that represented one win out of seven World Cups the All Blacks have played away from home.
"That's a reminder of the size of the challenge going to a country that is passionate about winning, and in great form, so we know that the challenge is going to be huge. But this is exactly where we want to be."
On the injury front, Brodie Retallick was progressing well with his knee injury but would not play against South Africa next Saturday morning [NZ time], or the first pool game against France. Flanker Shannon Frizell tweaked a hamstring during a speed session at training this week and he was on a similar time frame as Retallick which Foster described as 'niggly' for the All Blacks' preparations.
They did have cover for the South Africa Test with lock Josh Lord and flanker Samipeni Finau over in London and they would reassess after that.
On the Owen Farrell tackle incident which saw his red card at the weekend against Wales rescinded after a judicial hearing, Foster said he wasn't surprised World Rugby was appealing the decision and the alignment between refereeing and the judicial was something they were all cognisant of going into a World Cup.
"The only way we can control that process is making sure we get our techniques right. That's what we've been working on and you don't ever want to leave your destiny in the hands of the judiciary. But they've got a job to do and we'll be following with interest in the next few days."
All Blacks v South Africa (World Cup Warm-up): Saturday 26 August, 6.30am NZT, Twickenham, London. Watch on Sky Sport NZ.