World Cup Watch: France take lessons from the past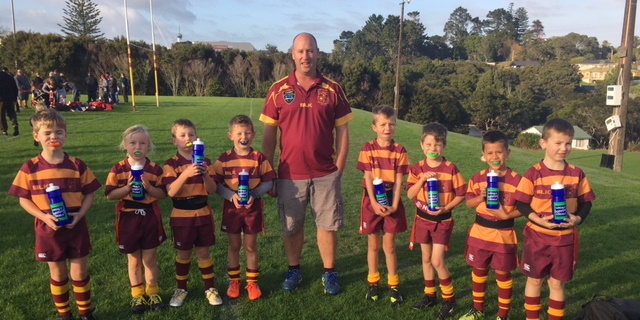 Rugby World Cup hosts France have taken lessons from the 2003 World Cup in Australia as they head into the final days of preparation before opening the 2023 tournament against the All Blacks in Paris on September 9.
The French squad has been together since the beginning of July, and to break the monotony of their preparation and before their last warm-up game against Australia on August 25, they have each received a mobile home to share with their families or loved ones in a bid to ensure the mental freshness of the players when they move into Cup mode.
The Tricolors manager Raphael Ibanez told Le Figaro, "We were inspired by what Fabien [Galthie – coach] and I experienced 20 years ago, during the 2003 World Cup in Australia. The two finalists, Australia and world champion England had managed to integrate their families into their preparation.
"This inspired us to today allow the France Group to find a kind of balance between social, family ties, loved one, recovery protocols..."
Galthie said: "We wanted a balance. The preparation plus the World Cup, it's going to be 17 weeks of living together. Four months in a hotel is too much. At the holiday village, each member has a bungalow available with the possibility for everyone to live the preparation with the family. Even if it is very precise regarding the distribution of common living time and family living time, it is consistent with our methodology."
Interest in the Tricolors in France has grown, and at their holiday village of Seignosse, 3000 people attended an open training session.
Galthie said, "We are getting used to this expectation. It's just happiness."
Ibanez said they also learned from the All Blacks in 2003 when coach John Mitchell confined the side to their Melbourne hotel.
"Frankly, we find a great energy, there is a lot of respect. The players are available and accessible."

Wallabies coach Eddie Jones berated the negativity of the Australian rugby press before flying out for France and the Rugby World Cup on Thursday.
Journalists who hadn't talked with Jones since he announced the World Cup squad questioned how he communicated news of their non-selection to veterans Quade Cooper and Michael Hooper.
He hadn't been able to contact Cooper. "I've tried to but we couldn't get hold of him. He's obviously very upset. We've tried to ring him but that's all I can do. What more can I do? Tell me?"
It was when talking about the team's prospects and putting such a young squad together to try to win the Cup; Jones said he couldn't believe the level of negativity.
"I know what's wrong with Australian rugby, and part of you blokes have a problem because you're so bloody negative about everything.
"We're going off to a World Cup you don't think we can win. You think the selection process is bad because the players complain, so I apologise for that. We'll go out there and do our best boys. So, if you haven't got anything positive to say, don't ask."
Having carefully reviewed the written decision surrounding the independent judicial committee's ruling on the Owen Farrell red card, World Rugby will appeal the committee's decision to rescind the red card and impose no ban.
World Rugby said it supported the independent disciplinary process's role in upholding the integrity and values of the game, particularly around head contact.
"Player welfare is the sport's number one priority, and the head contact process is central to that mission at the elite level of the sport."
World Rugby feels an appeal is warranted, and it will appoint an independent Appeal Committee to determine the matter at the earliest possible opportunity.