2021 Paris loss motivates All Blacks ahead of Cup opener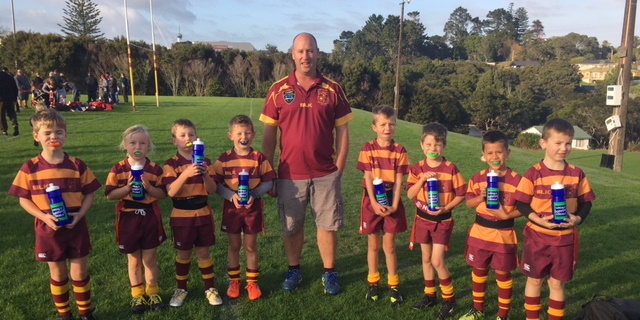 Assistant coach Scott McLeod said the All Blacks had plenty of motivation heading into Friday's Rugby World Cup opening game against France in Paris.
Apart from their warm-up loss to South Africa, many in the side were still feeling a 'knot in their gut' from the 25-40 loss suffered in their last Test match in France in 2021.
"That hurt and we have held on to that a little bit. A couple of clips have been shown, which still hurts the boys."
McLeod said the clips were a reminder of their kick-chase in that game.
"We relaxed, thinking we would get them and didn't. They ran out and around us, and they got through us. That suits their style of play. They look for the space, run into it well, and feed off each other."
There was a heightened sense during team training as the World Cup launch got close, and that was something the side embraced.
"Some of the players know the pressure of playing the World Cup at home and we're sure France will feel that. The occasion is going to be massive and we feel the support all around the place for them."
The All Blacks are well aware of the French pack's size, mobility, and skills.
"They are very good at driving and playing around the lineouts, so our work has strengthened us there, and we are ready for that.
"Then, on the flip side, the way they use the ball, their flair and their skillsets and their ability to see space and pass to it, run to it, kick to it, we respect that a lot."
Plenty of time was spent on their recent loss to South Africa.
"We spent a fair bit of time in Germany going through that and looking at the footage and what we could have done better. Responding to the ref was one takeaway that will be consistent through this World Cup.
"However, the big areas we looked at were around the lineout, and how we responded to some tactics that the South Africans brought, but also what we didn't adjust [to] both in the lineout, [in defence] and around it as well, particularly with a man down, two men down. How we defend that, it is not something we want to train [for] or be aware of, but it's something we have to, in today's climate."
McLeod said management was taking a precautionary approach to a niggly injury Jordie Barrett had, which prevented him from training on Monday.
"It's wait and see. It's still early in the week for us. So, we will just wait and see how he responds today [Monday] and tomorrow to a little bit more treatment."
If ruled out, McLeod was confident whoever was selected in his place.
"Our whole squad prepares to play, right up until warm-up and the game day."
McLeod said Barrett was frustrated, as was injured prop Tyrel Lomax.
"They just have to go through what they have got to do and trust our medical staff, who are world-class, and see how the treatment goes."
The 2023 Rugby World Cup kicks off when the All Blacks face France at Stade de France on Saturday September 9 at 7.15am NZT (Friday 8 September, 8pm CEST).