France sweating on fitness of Jonathan Danty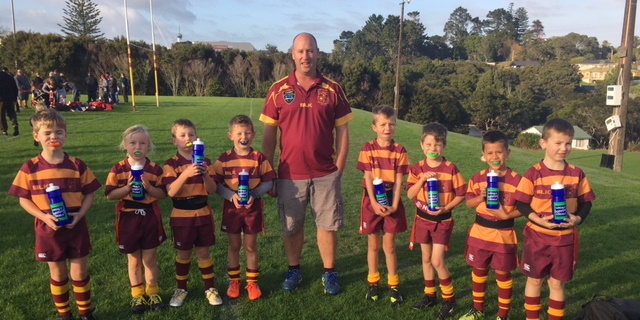 France is still sweating on the possible availability of big centre Jonathan Danty for the Rugby World Cup opening game against the All Blacks in Paris on Saturday morning (NZT).
France's attack coach Laurent Labit said Danty trained normally on Monday. A decision on his availability would be made at their Tuesday training session after checking with physios and trainers where he achieved the goals required to be considered for the game.
"We know the midfield is very important, especially at the international level. We need to make our mark in this area. He also complements Gael [Fickou] very well.
"He's an important player to us, but we've also played without him. We know that we've got Yoram Moefana, who's coming backs, who's been very good since the start of preparations. He's also a powerful player, Arthur Vincent too. We won't be worried if Jo doesn't play on Friday. We have other options."
Labit said France would need to take the All Blacks on like they did in their 40-25 win two years ago.
"We didn't give them any easy ball. They're capable of flashes of brilliance, like us, so we must be precise.
"That doesn't mean we can't hold on to the ball. Today, the tendency is to keep the ball rather than defend without it.
"We're going to have to find a happy medium, but it's obvious that they'll have noticed the problems we had dealing with the high ball against Australia. We're going to have to be more effective in that area."
Halfback Maxime Lucu said the French were confident handling the pressure of playing at home.
"We've been working with the same staff for four years and have a psychological unit to deal with that. We've had some significant moments in those four years, not on a par with a World Cup, but similar. I'm thinking particularly about the 2022 Grand Slam. We've played some critical matches.
"It's the kick-off everyone's been waiting for. There's a lot of talk about it. The group is positive about it. There's a lot of excitement. We're looking forward to it.
"We have to put in place what we've been working on in sporting terms and strategy.
"Given the team's state of mind over the last four years, we're not going to change our habits. We don't want to force things. We want to stay true to ourselves and be there on Friday. The All Blacks are going to want to spoil the party."
The 2023 Rugby World Cup kicks off when the All Blacks face hosts France at Stade de France on Saturday September 9 at 7.15am NZT (Friday 8 September, 8pm CEST).