2019 heartbreak will motivate the All Blacks – Dan Carter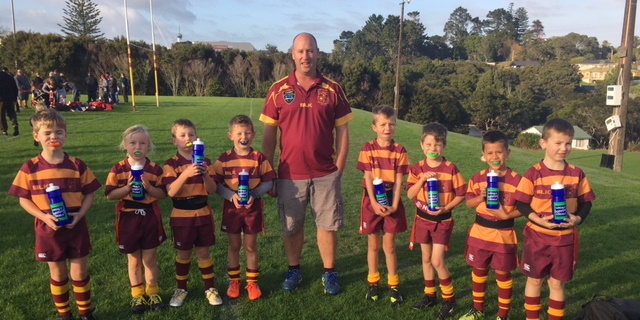 All Blacks legend Dan Carter looks forward to how the New Zealanders respond to not being favourites to take the Rugby World Cup that starts in Paris with their game against France on Saturday morning (NZT).
It was a long time since the All Blacks had not been the pre-tournament favourites, and he was keen to see how they react to their third placing in Japan in 2019.
He told French newspaper Le Figaro, "In 2019, when they were eliminated, they saw what it cost to lose, the pain it brings. They have learned from this. This year, we have experienced players who were able to learn from the defeat in 2019. They will be able to use it as a strength, as motivation to perform much more than they were able to four years ago."
Carter said there was an advantage to playing at home, as the All Blacks found in 2011.
The French team would find that this year. The players' families were nearby. They know the environment, and everything will be more straightforward for having that knowledge and realising they have played so well since the last World Cup.
"I believe the All Blacks can raise their level. I hope France and the All Blacks meet in the final. This is my dream final, against France, with a victory for the All Blacks, it would be perfect."
France was much more consistent compared to when Carter played. He said they were completely unpredictable.
"We could beat them by 40 points and, the next week, lose to them. They were emotionally strong and could beat anyone on a good day. I remember the World Cup quarterfinal in 2007. They were there, with emotion, with the determination to beat the best team in the world. And that's what they did. They deserved their 20-18 victory over the All Blacks."
Carter rated French halfback and captain Antoine Dupont as the best player in the world.
"Over the last three or four years, he has been the strongest and most consistent.
"I was a little nervous for him when he became captain, but he showed, in his character and personality, that it didn't change anything in the end. He's still the same player. His calmness, ability to read the game and change the course of a game, and technical qualities remain impressive.
"I'm looking forward to seeing what level he reaches at the World Cup."
Carter said one of the lessons he learned about French rugby during his playing stint was how emotion came through in the game.
"If you win a game at the weekend, then you have a great training week. But if you lose, everyone is so disappointed, it shows on their faces. So, everything can change in training from one week to the next."
He said how players or coaches appealed through emotion before games were also memorable.
"For example, the coaches will talk a lot and motivate the group until Thursday. After that, they hardly say anything. It's up to the players to raise their voices on Friday and Saturday. The staffs are calmer, as if they had done their preparation job and there was no need to stay in motivation mode."
Carter said there was some memorable rugby being played at the moment.
"The players are more and more massive, solid and fast. And this is in almost all positions. The tackle and breakdown impacts are much more impressive. It's all based on wanting to be competitive, wanting to win, over and over again. That's also why rugby remains the most beautiful sport in my eyes.
The 2023 Rugby World Cup kicks off when the All Blacks face France at Stade de France on Saturday September 9 at 7.15am NZT (Friday 8 September, 8pm CEST).