Rugby World Cup 2021 set the blueprint for rugby's future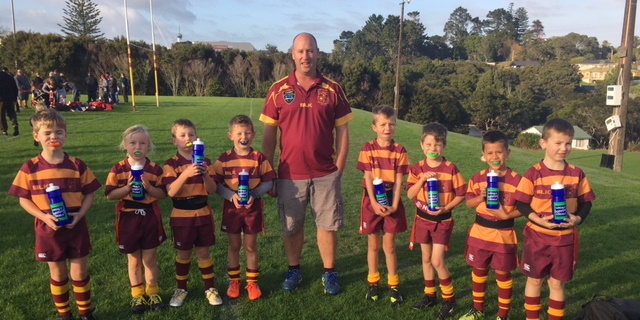 World Rugby chief executive Alan Gilpin hopes last year's Women's Rugby World Cup in New Zealand can set the trend for engagement with the game in the future.
Speaking at Tuesday's official World Cup opening in France, he said, "What we saw in New Zealand, which is so important for rugby in the future, is players' personalities, not just being projected but being embraced by fans, by media.
"There's a lot that the men can learn from that, and, hopefully, with your help, we can bring the personalities of all the great players we've got in the game alive.
"There was a huge amount of joy around that tournament, again fans really getting behind every team. I'm sure we'll see that across the next seven weeks here in France. If the team welcome ceremonies we've seen in recent days are anything to go by, the teams can expect a special welcome wherever they are on and off the field.
Gilpin said there were more lessons from the New Zealand experience in how World Rugby delivers events and how they had the players at the heart of every event, not only in the World Cup starting on Friday but also into the next Women's World Cup in 2025.
"It was a really special time."

World Rugby chairman Sir Bill Beaumont said, "I also like to think that rugby is an inclusive sport, it's a great sport. It doesn't matter what your background is, what colour you are, what religion. When you put that jersey on, everyone is the same and I think that is a great thing about the game that we have and it's something that we should be encouraging - inclusivity within our sport."
His remarks come at a time when France is copping a backlash for including lock Bastien Chalureau as a replacement in its squad.
French Rugby Federation president Florian Grill said racism had no place in the game. "As far as Bastien Chalureau is concerned, because that's who you're talking about, he has admitted to acts of violence but has always denied making racist remarks. He is appealing [against the court ruling], so we have to let the law take its course and see this judicial process through to the end. That's our position."
Gilpin said there was no place for discrimination in any form in rugby, especially racism, and that message would be made throughout the tournament.
"It's important to recognise, though, and Florian mentioned it, that we have to respect the legal process. Here in France that's maybe less understood by some of the international media, that presumption of innocence continues because of the appeal that's taking place, so we have to respect that process. But yes, there's no place for discrimination in our sport."