International competition returns for New Zealand Schools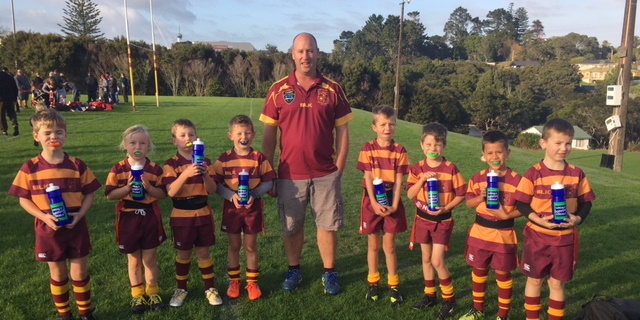 New Zealand Rugby have announced today the 2023 New Zealand Schools, New Zealand Barbarian Under 18 and New Zealand Māori Under 18 Ngā Whatukura Boys teams.
The 76 players have been rewarded for their performances in school and club rugby across this season and stretch of the country. From Old Boys Marist Rugby Football Club in Whangarei, in the north to reigning Top Four champions, Southland Boys' High School in the south, 30 schools and 8 clubs are represented.
This year will mark the return of international rugby for the New Zealand Schools team, with the side heading to Canberra, Australia to take on the Australian Under 18 team. It will be the first time since 2019 the New Zealand Schools team have competed against their Australian rivals.
New Zealand Rugby High Performance Pathways Manager Ben Fisher said it is exciting to see the programme return of the Australian matches.
"We know that this programme is an important part of our player development pathway. To be able to re-establish international fixtures with our Australian counterparts is hugely important for the growth of these young men and prepare them for the New Zealand Under 20s."
"It is an exciting opportunity for these young men selected and we are looking forward to seeing them develop and challenged across the campaign."
The New Zealand Schools team is headed by the Kane Jury (Highlanders), with James Hantz (Auckland Grammar School) and Ngatai Walker (Te Kura o Puketapu ki Taranaki) completing the coaching team.
The New Zealand Schools team, New Zealand Barbarians U18 and New Zealand Māori U18 teams will be in action at St Paul's Collegiate in Hamilton on Saturday 23 September.
The New Zealand Barbarians team will be led by Dave Dillon (Highlanders) with Matt MacDougall (St Patricks Silverstream/Crusaders U18) and Rocky Khan (Mount Albert Grammar School) named as assistants.
New Zealand Barbarian Club President Peter White congratulated the players selected and the opportunity to wear the Barbarian jersey.
"The Barbarian teams not only deepen the pool of Under 18 players provided with international competition, but also allows this group to experience the camaraderie and spirit developed to understand the significance of the famous red Barbarian jersey. It's all the good things about the game and it links this year's players with all of those who have worn the jersey before," finished White.
Kahu Carey (Rangitāne, Ngāti Apa ki te Rā Tō) will head the Māori Under 18 team coaching group. Willie Brown (Ngāti Awa, Ngāti Porou), Jackson Willison (Ngāti Mahuta, Waikato) and Scott Palmer (Ngāti Kahu, Te Aupōuri, Ngāti Paoa) will round out the group.
New Zealand Rugby Māori Development Manager Tiki Edwards said it was a special time for the Ngā Whatukura who were selected across all three teams.
"It's a huge privilege and a great opportunity for our players to represent their Whānau, Hapū and Iwi, put our jersey on, play hearty Māori rugby and to be proud Māori."
Teams
Click here for the 2023 New Zealand Schools team.
Click here for the 2023 New Zealand Barbarian U18 team.
Click here for the 2023 New Zealand Māori U18 team.
Schedule
Saturday 23 September - St Pauls Collegiate, Hamilton
New Zealand Māori U18 v Northland U19, 12.00pm kick-off
New Zealand Schools v NZ Barbarian U18, 2.00pm kick-off
Thursday 28 September - St Pauls Collegiate, Hamilton
New Zealand Māori U18 v New Zealand Barbarian U18, 12.00pm kick-off
New Zealand Schools Trans-Tasman
Thursday 28 September - Viking Park, Canberra, Australia
Australia U18 v New Zealand Schools, 2.05pm (AEST)/4.05pm (NZT) kick-off
Monday 2 October - Viking Park, Canberra, Australia
Australia U18 v New Zealand Schools, 12.05pm (AEST)/2.05pm (NZT) kick-off