Unprecedented interest in Rugby World Cup opener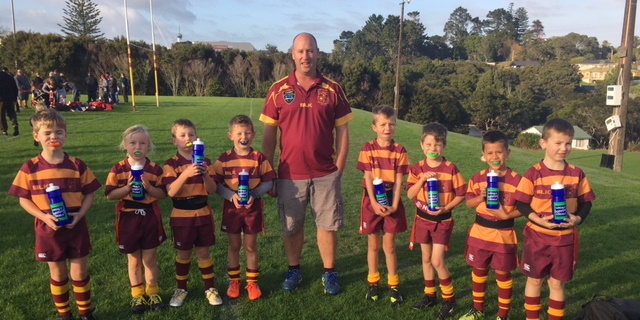 All Blacks coach Ian Foster is involved in his third Rugby World Cup, but he has never seen so much attention on an opening game as there is for Saturday's (NZT) opening game with France in Paris.
"I think that's because the host nation has strong expectations of winning it, the same with the public, against a team I think the public respects.
"It is well scripted and it's a game we want to commit everything to. But if we win or lose, it doesn't change much. We have still got to qualify out of this group."
New Zealand's first goal at the Rugby World Cup is to ensure they gain a quarterfinal berth. Then, the games become one-off games. Foster said everyone was talking about the opening game against France, but he knew they also had to consider Namibia, Uruguay and an enthusiastic Italy side.
He said he didn't believe the All Blacks had a point to prove after their loss to South Africa last month. They were always disappointed after losing, something they never liked. The injuries and cards involved in the game meant it was a disruptive outing.
"But it hasn't altered our trajectory. It was a game stuck in the middle of a break for us. It doesn't matter. The only thing that matters is what we learn from it.
"But we always have a point to prove, we can't hide from that. It's a very big stage tomorrow, we are a very proud team. We want to play well and we are determined to. We will assess after that and see how we progress in this tournament."
Foster said as the tournament host, France was under pressure, but he couldn't tell how they would respond to that.
"The only thing we can control is to make sure we pressure them and play our game and not get caught up in the crowd's emotion. It's no stranger to us expectations. If we win, we always have that massive expectation to go and do it again. If we lose badly, we have got to deal with all that expectation.
"We have prepared well for how we deal with pressure, but this group has got to grow under World Cup pressure, which is different.
"We're proud of the way the guys have gone about their work. We had some clear goals and we've ticked off most of those. Now we are ready to go. We want to walk out on to the park with shiny eyes, nice and light, and ready to play. We have been waiting for it. Once the ref blows his whistle, let's see what happens."
Foster said winning a World Cup was hard. Of their three wins, two had been at home, and they had won one of seven away tournaments.
"That shows you the size of the task. You learn over history that you don't just turn up and win; you've got to play well - and lot of All Blacks teams haven't achieved that.
"In a way we are representing them, we have learnt some lessons. 2015 was special but we felt some pain in Japan. We are in a strong rugby country with some strong nations at the moment. It's going to be a pretty special tournament and there's no doubt that as a group, we have to be at the peak of our game."
The 2023 Rugby World Cup kicks off when the All Blacks face France at Stade de France on Saturday September 9 at 7.15am NZT (Friday 8 September, 9.15pm CEST).