Northland headed for Premiership in 2024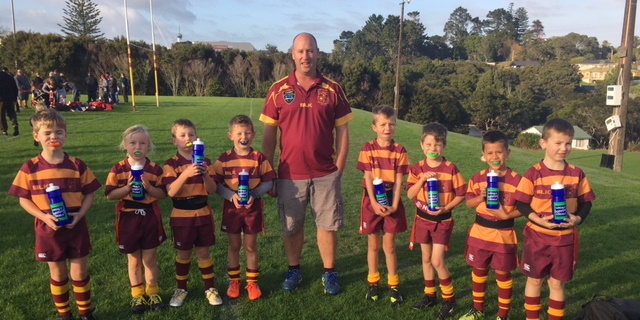 Northland is headed to the Premiership in 2024 after a stunning upset of unbeaten Manawatū in a wild Championship final at Central Energy Trust Arena, Palmerston North.
With six minutes remaining, and ahead 32-24, it appeared the visitors had successfully removed the pace from the game by kicking smartly for territory and squeezing the Cyclones with tight carries and muscular lineout drives and scrums.
A turnover by Manawatū No.8 Kaipo Olsen-Baker revived the contest. Former Black Ferns Sevens representative Rebekah Tufuga breached the defense and surged into the Kauri 22. Quick ball left saw lively replacement Ruci Malanicagi dot down in the corner 32-29.
Inexplicitly with five and half minutes left the stadium lights went out causing an anxious 25-minute delay. When the players returned to the field Manawatū attacked frantically and ventured inside the Northland 22. A penalty presented Northland a chance to clear but the last lineout of the game wasn't delivered straight, so Manawatū was gifted a scrum 40m shy of the line. The scrum was a furnace for the green and blacks and they wilted under pressure. Fittingly Black Ferns prop Krystal Murray terminated time with a kick to touch from the penalty.
Murray was superlative with only one blemish from the tee, robust carries, brutal scrums, and tackles, a skip pass that led directly to a try. Her superior territorial kicking was decisive in determining the outcome.
Ahora Savage was another hero. The 2017 Black Ferns World Cup winner has played five positions in 2023. Today she was at first-five and her cross-kick to winger Ocean Tierney helped set up No.8 Hikitia Wikaira for the opening try.
In the eighth minute, Serai Murray-Wihongi busted down the right wing for Northland. Selica Winiata flashed across to make a covering tackle for Manawatū but accidentally collided with the head of Murray-Wihongi. The Cyclones captain was sent off in one of the most unfortunate and controversial moments in FPC history.

Down to 14 players for 20 minutes the Manawatū defense was stretched, and their spirits dampened. Northland found holes at will and a lineout drive to Te Kura Ngata-Aerengamate followed by a 25m burst by fullback Tara Turner had the Kauri comfortably ahead 19-7.
Manawatū showed fortitude and flamboyance to rally. Young winger Te Whetumarama Nuku was electric, the second of her two tries from past halfway a breathtaking individual effort. Prop Marilyn Fanoga preferred a less strenuous route to the line using her size from close range.
Northland conceded nine out of ten first-half penalties and missed 19 missed tackles. A 26-21 halftime advantage was little to show after the departure of Winiata.
In the second spell, Northland's discipline improved immeasurably and Manawatū suffered without the composure and kicking prowess of Winiata.
The Manawatū loose forwards of Layla Sae, Elinor-Plum King, and Kaipo Olsen-Baker were exceptional with repeated breaks and turnovers on the occasion the Kauri were isolated.
However, Manawatū lacked the authority at ten Northland enjoyed and was outmuscled by a hungry pack that sometimes looked like it might fade, but remained resolute to capture a meritorious triumph.
The closest championship final was in 2017 when Bay of Plenty beat Otago 7-5.
Northland: 32 (Hikitia Wikaira, Te Kura Ngata-Aerengamate 2, Tara Turner tries; Krystal Murray 3 con 2 pen) Manawatū: 29 (Te Whetumarama Nuku 2, Marilyn Fanoga 2, Ruci Malanicagi Corrineke Windle con, Maia Davis con) HT: 19-26