Rising stars set to shine in Black Ferns XV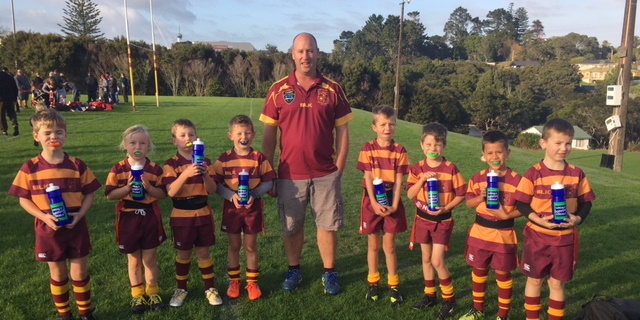 A black jersey beckons for some of the game's rising stars with a 27-player squad selected for the Black Ferns XV one-off match against Samoa.
The Black Ferns XV squad is (Name, Age, Province);
Props
Eilis Doyle (26, Otago)
Esther Faiaoga-Tilo (28, Waikato)
Moomooga Palu (21, Hawke's Bay)
Marcelle Parkes (26, Canterbury)
Maddi Robinson (22, Canterbury)
Hookers
Grace Gago (25, Counties Manukau)
Atlanta Lolohea (20, Canterbury)
Vici-Rose Green (21, Waikato)
Locks
Laura Bayfield (24, Canterbury)
Emma Dermody (22, Canterbury)
Sam Taylor (20, Manawatu)
Maama Vaipulu (20, Auckland)
Loose Forwards
Mia Anderson (21, Waikato)
Leah Miles (21, Otago)
Elizabeth Moimoi (20, Auckland)
Holly Wratt-Groeneweg (20, Canterbury)
Halfbacks
Kahlia Awa (19, Hawke's Bay)
Di Hiini (30, Canterbury)
First five-eighths
Maia Joseph (21, Otago)
Midfield
Grace Brooker (23, Canterbury)
Cheyenne Cunningham (23, Otago)
Justine McGregor (17, Wellington)
Rangimarie Sturmey (20, Manawatu)
Outside Backs
Lela Ieremia (21, Waikato)
Harmony Kautai (19, Wellington)
Angelica Mekemeke Vahai (18, Auckland)
Tara Turner (19, Northland)
Stand out performances in this year's Farah Palmer Cup have been recognised in a youthful squad that features four players with Black Ferns experience and more than half the squad under the age of 22.
Black Ferns XV Head Coach Whitney Hansen said this squad signals a bright future for the Black Ferns.
"One of the highlights of this year's Farah Palmer Cup was the number of young players that really impressed for their provinces. So many players put their hand up for selection that made it a tough job for us as coaches," said Hansen.
Fresh off winning the Farah Palmer Cup premiership on Saturday, Auckland teen Angelica Mekemeke-Vahai has been rewarded for her breakout season, alongside teammates Elizabeth Moimoi and Maama Vaipulu.
Mekemeke-Vahai was the top try scorer in the Farah Palmer Cup and is one of five teenagers in the squad, alongside Harmony Kautai, Tara Turner, Kahlia Awa and Justine McGregor.
Having debuted for the Black Ferns earlier this year, front rowers Esther Faiaoga-Tilo and Grace Gago will bring their experience to the forward pack while Canterbury back Grace Brooker will be a leading force in the midfield.
Canterbury is represented with eight players, of note is hooker Atlanta Lolohea. It is an exciting day for her family with sister Martha named in the Black Ferns for the first time.
Hansen said the Black Ferns XV campaign is an opportunity to expose players to a professional environment and give them a taste of international rugby.
"Playing against Manusina as they prepare for WXV2 will be an awesome challenge for our team and a great introduction to that next level of rugby. For many of the athletes it will be their first time in a black jersey and hopefully just the beginning of their Black Ferns journey."
Black Ferns XV v Manusina XV (Samoa)
Saturday 23 September, kick off 4.35pm
Navigation Holmes Stadium, PUKEKOHE
Broadcast live on Sky Sport