In Numbers: Farah Palmer Cup 2023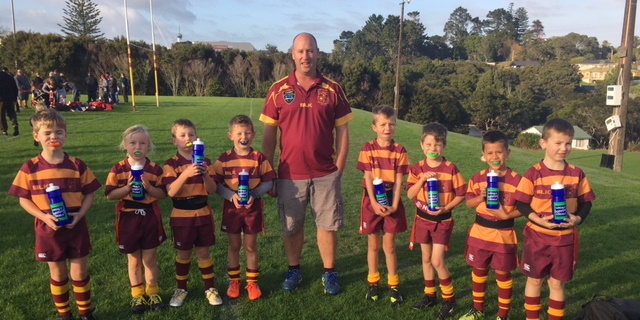 The Farah Plamer Cup presented by Bunnings Warehouse has concluded in 2023 with the Auckland Storm winning the Premiership for the 16th time and Northland winning the Championship for the first time.
Check out the key numbers and statistics from the 2023 season.
Overall Leaders:
Tries: Angelica Vahai (Auckland), 12
Metres: Angelica Vahai (Auckland), 844
Carries: Kaipo Olsen-Baker (Manawatū), 113
Defenders Beaten: Kaipo Olsen-Baker (Manawatū), 69
Clean Breaks: Martha Mataele (Canterbury), 17
Passes: Melanie Puckett (Auckland), 506
Offloads: Kaipo Olsen-Baker (Manawatū), 26
Tackles: Leah Miles (Otago), 130
Points: Selica Winiata (Manawatū), 84


Premiership Winners
Auckland:
Wins: 8
Losses: 2
Points for: 263
Points against: 167
Tries: 40
Con: 24
Pen: 5
Tries: Angelica Vahai, 12
Metres: Angelica Vahai, 844
Carries: Katelyn Vaha'akolo, 75
Defenders Beaten: Angelica Vahai, 39
Clean Breaks: Angelica Vahai, 15
Passes: Melanie Puckett, 506
Offloads: Ruahei Demant, 14
Tackles: Eloise Blackwell, 73
Points: Ruahei Demant, 68

Championship Winners
Northland:
Wins: 7
Losses: 1
Points for: 253
Points against:115
Tries: 38
Conversions: 24
Penalties: 5
Tries: Krystal Murray, Te Kura Ngata-Aerengamate (Northland), 6
Metres: Aroha Savage, 512
Carries: Hikitia Wikaira, 111
Defenders Beaten: Aroha Savage, 48
Clean Breaks: Aroha Savage, 10
Passes: Holli O'Sullivan, 298
Offloads: Te Kura Ngata-Aerengamate, 21
Tackles: Aroha Savage, 87
Points: Krystal Murray, 65

Miscellaneous
There were 183 tries in the round-robin of the Premiership compared to 146 in 2022. In the Championship, there were 131 tries compared to 109 in 2022.
Manawatū and Canterbury scored the same number of points (354) but the Cyclones scored two more tries, 55-53
North Harbour converted eight of their nine tries. Otago, Counties, and Bay of Plenty kicked less than 50% of their conversions this season.
Ruahei Demant has scored 304 points in 59 games for Auckland.
Auckland has won 26 games since 2017.
The away team won both finals in the same year for the first time since the inception of the championship in 2017. Home teams won 24 games.
Northland have won 21 games since 2019.
Goal-kicking tight forwards are a rare beast in New Zealand and international rugby. Krystal Murray holds the Northland records for most points (216), tries (19), conversions in a season (14), and penalties in a season (5). Sophie Fisher booted 74 of her 94 points for North Harbour and has scored 21 points in 20 games for Auckland. Black Ferns prop and former first-five Regina Sheck was noted for her goal-kicking at club level. Scottish hooker Lana Skeldon regularly kicked for Scotland in addition to working 12-hour shifts weighing cashmere jumpers.
Selica Winiata has scored 627 points for Manawatū in 102 games. She has scored 117 first-class tries.
Te Kura Ngata-Aerengamate has scored 47 tries in the FPC which passes the 46 scored by Fiao'o Fa'amausili.
Wellington failed to win a single game in a season for the first time ever. Taranaki snapped their 14-game losing streak in 2023. The Whio conceded the most tries with 46.
Hawke's Bay First-Five Krysten Cottrell made 76 tackles, the most by a back for a whole season. She has scored 304 points in 55 games.
Canterbury Since 2017
Played: 56
Won: 51
Lost: 5
Most Wins in a Row: 27
JJ Stewart Defences: 19
Defeats: Auckland (2017, 12-41 & 27-39, 2023), Wellington (2018, 38-43), Waikato (2021, 20-22 & 2023 24-27)