All Blacks expect 'physical' Namibia outift in Toulouse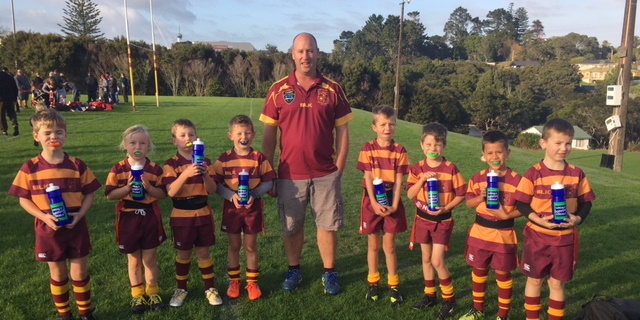 All Blacks captain Ardie Savea is not fooled by Namibia's ranking of No. 21 ahead of their Rugby World Cup pool game in Toulouse on Saturday (NZT).
With the New Zealanders looking to rebound from their first-round loss to France, Savea said Namibia were a physical side.
"They have big men who don't step, they just run downhill. That is something we have identified as a team, and defence as one of their strengths."
Savea was keen to see the side play to their game plan.
"I want the guys to go out there and do their job, express themselves, but also it is an opportunity to really bounce back."
He acknowledged lock Sam Whitelock's equalling Richie McCaw's 148 caps for the All Blacks.
"I admire and look up to how he goes about his game. Everyone knows he's a hard worker, but to see him adapt and grow, he has been here since Richie and Reado [Kieran Read] have been in this team.
"Something I have observed from Sam is how he is able to relate to everyone and try and understand other people and other cultures. For him to do this milestone, I know he will reflect on it after the game. It's a huge honour for him and his family."
Damian McKenzie, who will start at first five-eighths, said he was excited to play his first World Cup game; injury denied him in 2019.
He will be outside halfback Cam Roigard, who is making his starting debut.
"I've watched a lot of Cam throughout the year and I know how good he is. Throughout the week you make sure you get across all your detail and know what Cam wants from me and what I want from Cam. We're still learning a few things, but he's a really exciting player. I'll give him some early comms and let him do his thing. We'll trust what he does. I'm looking forward to playing outside him."

McKenzie said it was important for the team to be clinical.
"We are always given the green light to attack and play and trust our skillset. There might be opportunities on Friday to do that. If there are opportunities to run, we run. We've got some pretty lethal wingers here to get the ball to, so we'll try to do that. We'll back our instincts."
Roigard said he hoped since first being selected that he would have the chance to start a game at the Cup.
"For it to be just around the corner is pretty exciting. It's been a good week so far, along with D Mac [Damian McKenzie] and Caleb [Clarke, wing], with our first potential game, it's pretty exciting."
McKenzie and Roigard have played together before, albeit briefly, for the All Blacks' XV against Ireland B.
"I came on late in the game so we've had a little bit of game time together. I'm looking forward to Friday."
Clarke wasn't concerned he would play on the right wing, not his usual left. He started his career with Auckland and the Blues on the right.
"I'm just grateful to be out on the field and to run alongside these boys, especially having Leicester [Fainga'nuku] on the other side, makes it extra special. It will be different but I'm looking forward to the challenge."
Fainga'nuku said he was delighted to share his Crusaders teammate Whitelock's record-equalling appearance.
"He's a massive figure on and off the field. His leadership around guys like myself, Caleb and the young boys, he's a knowledgeable man and he leads by his actions."
There was no lack of motivation for the game.
"It doesn't matter who you put out in the 23. The black jersey we're blessed to wear demands everything and is something we pride ourselves on.
"We want to win games to get ourselves a play-off spot and give us the best shot of winning this World Cup. The competition is awesome - to be able to train week-in, week-out with the best talent in New Zealand."
All Blacks v Namibia: Saturday 16 September, 7am NZT (Friday 15 September, 9pm CEST). Live on Sky Sport.