It's going to be a physical battle - McLeod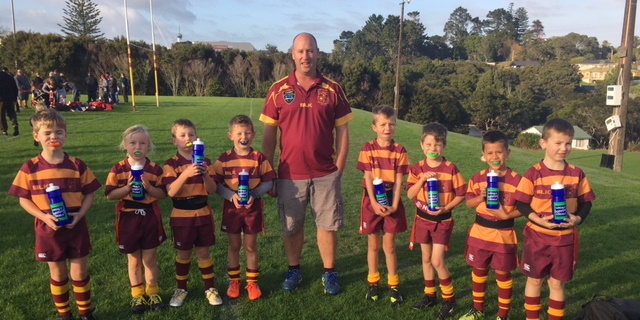 All Blacks assistant coach Scott McLeod knows from their game at the 2019 Rugby World Cup what to expect from Namibia when they meet in Toulouse on Saturday (NZT).
McLeod said when they were only ahead 24-9 at halftime in that game, they were against a team that was playing well and was physical and direct.
"We expect much of the same. If you look at the type of people they are and where they've come from, mainly a farming background, we know we're going to expect a really physical battle tomorrow so we're prepared for that."
He added that the All Blacks were also giving the players selected an opportunity to prove themselves.
"It's been recognised the last two results haven't been the way we wanted them to go, so we're giving people an opportunity. We're going to need the whole squad."
Centre Anton Lienert-Brown said the side focused on getting better in their three remaining pool games to secure a quarterfinal place. Anything could happen after that.
The All Blacks needed to stay mentally strong, and all professional sportspeople needed to put time into their minds.
"It's something that the All Blacks have done for a long time. We're lucky to have Gilbert Enoka, who is around and does a lot of that work well.

"The last couple of games have been disappointing for us, and we've got to make shifts in our game. We've got to get better, but we've stuck pretty tight as a group.
"Every individual has their methods or how they deal with losses and pressure, but then we've also got our support groups around us.
"We've been vulnerable in that space, and we're committed to not worrying about the future or what it holds but about getting better every day. That's what we can control.
"If you turn up every day and are driven to get better, then those small increments are going to add up to something good."
Blindside flanker Luke Jacobson said they had been working on their breakdown play and their discipline after their loss to France.
"There were far too many penalties. It makes it pretty tough to play rugby when you concede that many penalties.
"Losing's not ideal. Unfortunately, we didn't quite get things quite right.
"This week has been focusing on myself mainly. I'm pretty excited about getting a crack in the six jersey. I've just been excited about what I can bring to the field."
All Blacks v Namibia: Saturday 16 September, 7am NZT (Friday 15 September, 9pm CEST). Live on Sky Sport.