All Blacks running game to the fore - Coetzee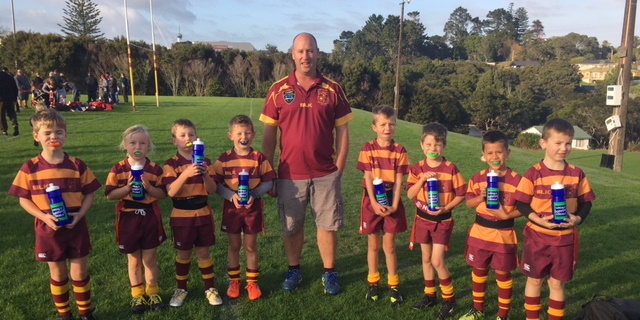 Namibian and former South Africa coach Allister Coetzee complimented the All Blacks for the way they played in their 71-3 Rugby World Cup win in Toulouse on Saturday (NZT).
"They played in a way I haven't seen an All Blacks team play for a long time, the way they took the game to us and put us under pressure with their skill set, running a bit more than usual.
"From our side, we always pride ourselves on fighting back, and I must commend the team. The team has a lot of fight left, and I am pleased with what I've seen from them.
"We got caught on the inside a couple of times, but that is typically how New Zealand play. They had a solid set-piece, and they used the width of the field.
"Set piece and lineout mauling are crucial when there's wet weather like tonight and a greasy ball, and they did well. They came at us with their driving maul, and they were outstanding winning back the ball, which makes it easier to set up a maul platform. They were just too good for us.
"However, I am pleased our team created opportunities even though we didn't convert them. Hopefully, that will come as we learn from these top teams that we are playing."
Coetzee said it was a privilege to face the haka and was proud of how his side stayed in the contest.

At the last World Cup, the All Blacks were their last Tier One opponents, which was a difference in the game.
"The national side doesn't have the privilege of playing in the Rugby Championship and other top competitions but they qualified to get to a World Cup, so hopefully in the future we get more of these games, where you learn about the tempo of the game, the pace of the game and the collisions. That is the difference with performance nations like us."
Namibia was building for their last game, against Uruguay, although they will be without centre Le Roux Malan, who suffered an ankle fracture early in the game.
Captain Johan Deysel said Namibia found the All Blacks too quick for them, but he was pleased they were a better side in the second half when they got into a better rhythm.
"We kept the ball a bit. We played in their territory, which helped us.
"We fought back and chased that try but couldn't get it. We had a few chances, but they stopped us. But I am still proud of the boys.
"The crowd were incredible. I saw a lot of All Blacks jerseys out there but they really supported us and the atmosphere was amazing. It has been an unbelievable World Cup so far."