Fiji win busts Pool C wide open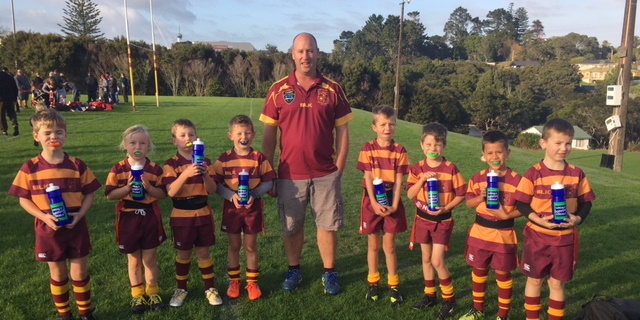 Fiji coach Simon Raiwalui was delighted his side picked themselves up after a loss to Wales, and for the way, they stuck to their plan to record a 22-15 win over Australia at the Rugby World Cup on Sunday.
It is their first win over Australia in 69 years and has left their pool wide open, especially with Australia to meet Wales next weekend.
Raiwalui said: "I thought we controlled the ball better today; still a few mistakes out there, but [I was] proud of the boys to come away with the win.
"I think the boys wanted to keep us on the edge of our seat. We wanted to continue to play and play to win. I thought the boys were outstanding today. The set-piece was good, carries were good. It was a good win against a very good Australia team. We could have easily got distracted [after losing to Wales] but the boys prepared themselves, the result was a direct relation to the [preparation] the boys put in."
He said the game was a sign of what could be achieved if Fiji could play more against Tier-One nations. While they were well-supported with resources, Raiwalui said he would take more Tier-One games than resources if he had a choice.

"The more matches we get at this level, you've seen what these boys can do when they get competition."
Whether that could mean inclusion in the Rugby Championship, Raiwalui said: "It's always about being included in those competitions, but today was not about that. It was about winning this game and staying alive in the tournament.
"We have had a mindset from the beginning; if we do things right and prepare right, we will be in every match. Yes, we want to be involved in those things moving forward, but today is about today.
"If you get consistent results the rewards will come. Other teams are pushing for that as well. If a new tournament comes in, if those matches become available we have our hand up, we are ready."
Halfback Simione Kuruvoli's goal-kicking was a significant factor in the outcome. He landed four penalty goals and a conversion.
Raiwalui said: "He had cramp so we had to work on that, drink some more pickle juice. He has trained well all week, he has kicked since we were back at the Warriors Under-20s back in 2020. He has not been a regular but the coaches have worked with him and all the kickers have worked hard to get consistency and he was outstanding today."
Kuruvoli said, "I normally just do the scrum part and feed the balls but I don't have the kicking bit. I thank the coaches for trusting me. I was surprised today. The extras that have been going on after training, the kicking - I thank the coaches again for believing in me. It went well today."
Wing Semi Radradra said they were determined after losing to Wales.
"It was really painful last week. We had to flush it through quick. We know we still have a lot in us so we want to prove that we have the fight for a quarterfinal. Congratulations to the boys today because they showed they could fight until the end."
Lock Temo Mayanavanua said, "It was a different performance. People expect us to play with flair, but we wanted to show that we can play both physically with our flair and be prepared for anything.
"We agreed that we were going to use all our opportunities right [unlike against Wales]. The skipper led us well and we got points out of those penalties."