This is the best thing ever for Fijian rugby - Serevi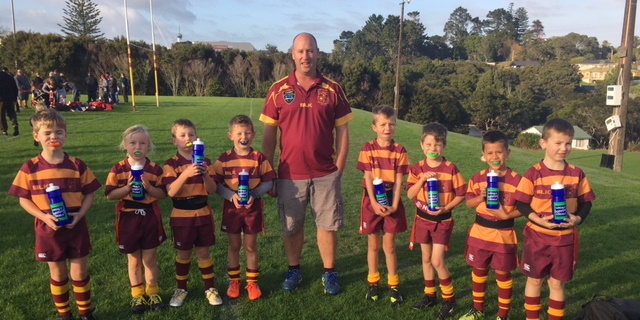 Fiji rugby legend Waisale Serevi said their 22-15 win over Australia in their Rugby World Cup pool game on Sunday was the best thing for the Fijian game.
Possibly the most outstanding player to have played Sevens, Serevi also played in three Rugby World Cups, in 1991, 1999 and 2003.
"I am lost for words and so happy; this is the best thing ever. I know we win a lot in Sevens, but for Fiji this World Cup, I know we struggled against Wales - everyone was disappointed.
"We needed a win because this is a strong team. They have been playing well. We would have been very disappointed if we didn't win today. I am so happy. I came to watch one game against Wales, but I stayed to support our boys. I am so happy.
"It is the best team ever to play at the World Cup because we are going up and have beaten Australia. We may have won a game in the World Cup and going to the quarterfinal, but we still have two more games, and the way we played today showed they can compete on this level. The Australia team are good, but the boys were better today.
"They played to the plan, and they played to the strengths of the game they wanted to play. They did everything right and competed at the breakdown, which is not really the Fijian way of playing rugby.

"I believe the team that we have we can go through the quarterfinal and we have every opportunity to get to the semifinal. If they have done this I believe we can go. We have two more games to play."
Rugby Australia president Joe Roff, also a three-Cup veteran, congratulated Fiji.
"This is a new Fiji. They are disciplined, they are athletic, they are cohesive. They would not be out of place at the pointy end of this tournament. They played very well, and they outplayed Australia tonight.
"This leaves Australia with backs to the wall, but often that is when the team's character shines through the best.
"We know there is a mountain now, and in certain respects, next week becomes an elimination game. We start playing elimination games now. The team needs to dig in deep, and it has the character to do that.
"They will be disappointed with the number of penalties and the basic errors, the basic parts of the game that Australia prides itself on. There were elements that were up and down tonight and that showed on the penalty count. The team will restock early on in the week because you can't afford to go into Wales with those sorts of statistics."