Black Ferns XV overcome Manusina XV in the wet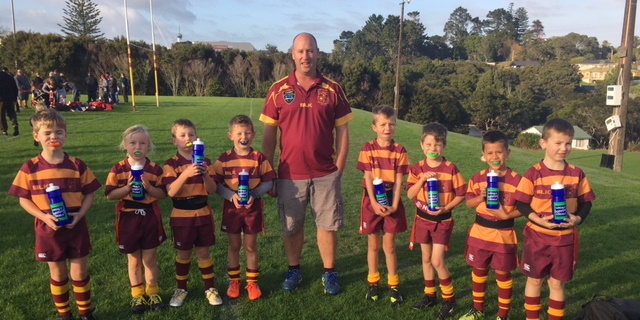 In relentless rain the Black Ferns XV subdued a spirited Manusina XV 38-12 at Navigation Homes Stadium, Pukekohe.
Manusina XV genuinely troubled the hosts at scrum time, dished out some brutal defense, and scored two quality tries before waning in the last quarter.
Manusina XV captain and first-five Cassie Siataga was gracious in defeat: "Our power was in the forwards, a few mistakes we need to clean up, work in progress," Siataga said.
Auckland Storm wing Angelica Mekemeke Vahai was the leading try scorer in the Farah Palmer Cup. Her nose for the line was evident from the outset. She collected a cross kick and scampered 40 metres after a dozen minutes and then poached an intercept and dashed 90 metres moments later as Manusina XV threatened to unlock the defense.
The greasy surface made handling difficult and that played into the hands of the visitors. Counties Manukau Heat prop Glory Aiono was destructive and when Siataga kicked a 50/22, veteran Manusina XV winger Lindia Fiafia went over for their first try.
Following an Aiono yellow card, the Black Ferns XV showed they could match the brawn of Manusina with prop Moomooga Palu bowling through tackles like a trash rack clearing debris. It was 19-7 at halftime.

A quick tap by Di Hini was the catalyst for a Grace Brooker try. The Black Ferns XV were unlikely to be passed at 26-7 but Fiafia proved almost impossible to stop one-on-one, Openside Sui Pauarisa carried on the inspirational form she showed for Tasman.
Black Ferns XV locks Maama Vaipulu and Laura Bayfield were tireless throughout the game. Cantabrian Bayfield was rewarded with a try after an offload by Wellington's Justine McGregor, the youngest player in the game aged 17.
"Manusina was physical as. You can't take them lightly. They came out of nowhere," Brooker said afterward.
"This was so epic. By Thursday everybody was thinking just go out there and play. The culture has been amazing. It's like a brand new family."
Black Ferns XV: 38 (Angelica Mekemeke Vahai 2, Moomooga Palu, Grace Brooker, Laura Bayfield, Esther Faiaoga-Tilo tries; Maia Joseph 3 con, Cheyenne Cunningham con) Manusina XV: 12 (Lindia Fiafia 2, Cassie Siataga con) HT: 19-7