Aki playing a key role in Ireland's campaign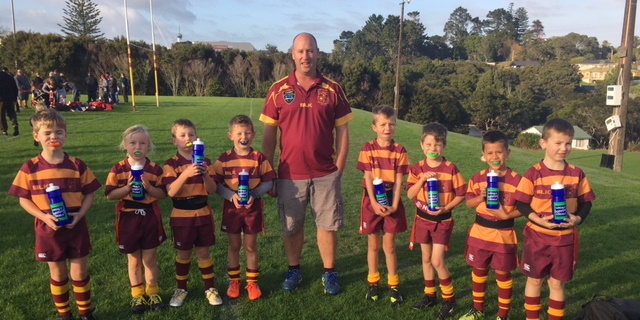 Bundee Aki, the former Chiefs and Counties Manukau second five-eighths, played a significant role in Ireland's 13-8 win over South Africa in their Sunday Rugby World Cup pool game in Paris.
Ireland's scrum coach, John Fogarty, said Aki's contribution was significant in his 50th Test. It was also the first time the two sides had met at a Rugby World Cup.
Fogarty said: "Andy [Farrell] talks about how you make people feel in attack and defence. What you see from Bundee at the weekend is real physicality, real energy, both sides of the ball. But during the week, Bundee is a great character. He does a lot of preparation work with that centre group and the coaches, so he is very clear about what he needs to do in a game.
"That doesn't go unnoticed by players – somebody spending time ensuring they are unbelievably well prepared.
"On the field, he gives so much energy – picking guys off the ground, he is vocal, he has excellent footwork, real punch in his tackles and carries. He makes people feel good on the field. He brings real energy and is having a hell of a tournament.
"He is always important. He represents himself and his family unbelievably well and he represents us very well on the field. He is having a great tournament so far and last night was no different. For him to put in such a performance on his 50th cap, we are very proud of him."

Ireland's defence foiled the much-touted South African tactical option of seven forward replacements in the game.
"The lads pride themselves on their defence. Simon Easterby [defence coach] does a lot of work with the guys. They had a good plan in place, but carrying it out against such a physical side was always going to be the test, and they did very well.
"We showed huge energy to get off the ground and be in position for each other. The lads feel they can bring an Irish edge to defence and that mentality – getting off the ground, getting in position, getting in front of the South Africans every time. It was certainly an area we focused on going into the game, and we were very pleased with how it went.
"It is such small margins, those games, against a team of that quality. We are very aware that it was a pool game.
"We have got Scotland next, and we have got big tests on the horizon. We are delighted where we are, but recovery now becomes the most important thing for us.
"We can get so many gains from that game if we properly recover. That is the focus right now, to understand what we have done well but to make sure we freshen up. But we need to get the recovery in now because Scotland are going to be coming."