Intensity Soars: All Blacks push limits in preparation for crunch Italy clash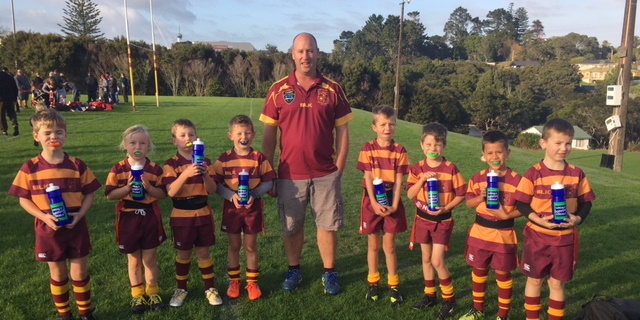 All Blacks flanker Dalton Papali'i said the week break they had last week had seen significant gains in the physical and mental state of the players ahead of their next Rugby World Cup pool game against Italy in Lyon on Saturday (NZT).
He said it was good to get time away from the game and work in areas they needed to improve. It was a vital week for the side.
The attention had also resulted in some reaction at training, especially around the ruck.
"Some of the boys got a bit hot-headed but that's the good thing about those weeks where you can practice and put that stuff to the test. We've all come out better for it. We needed a training week like that."
Papali'i said it was clear referees were rewarding players who were winning ball at the breakdowns and getting lifts at the ball. He said he was still trying to get his first jackal. But it was something the team was working on.
"We're putting some extra work around that area so we can help the team in those areas on the field."
Having played Italy twice before, Papali'i has seen how they have improved.
"The two main things are how quickly they recycle their ball, and also they're good at engaging defenders and passing at the line late, opening up holes so players can go through.
"They've come a pretty good way. They always were good but now they're a team where you've got to put your best foot forward against them because they're playing some bloody good footy."

He said the Ireland-South Africa game was what fans loved to watch.
"Two great teams going at it, and there were some moments in that game where you would hold your breath for longer than usual.
"As players, we try to watch those games and watch it as a player and get some detail and see what they're doing, but it's hard not turn into a spectator and be on the edge of your seat because that's how rugby should be played - the game flowed so well.
"There were no calls around head-highs [tackles] or shoulders to heads. It was clean contact, and it was fast ball as well. I love watching those games, and everyone can agree on that.
"If you want to play with the best, you've got to play at that level. We've shown glimpses throughout the year, and this is where you need to do it because this is the tournament we all want to perform at.
"We know what the standard is now, and we're pretty excited coming off that bye week to really show what we've got and the level we want to play at."
All Blacks v Italy, Pool A: Friday 29 September, 9pm CEST, (Saturday 30 September, 8am NZT), Lyon, France. Live on Sky Sport NZ.