Ireland and South Africa set the standard for intensity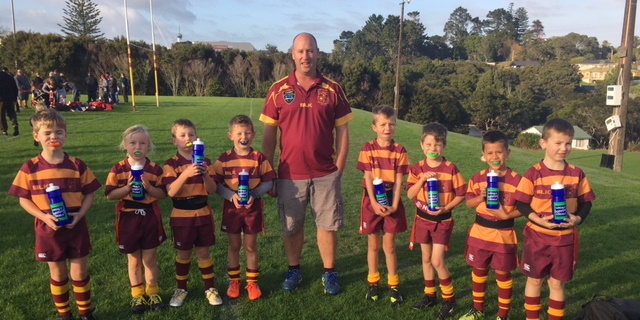 All Blacks defence coach Scott McLeod said the Ireland-South Africa game was the perfect reminder for the side of the job that lies ahead of them for the remainder of the Rugby World Cup.
As they prepare to play Italy on Saturday (NZT), the accuracy and speed of the top two teams in the world hit home the standard the All Blacks must achieve.
McLeod said, "I was hugely impressed with the intensity of the game. Set-piece pressure was huge form both sides. The defence and the movement and the collisions for as long as it was immense. A lot of us were really impressed with watching that game. It's definitely the standard."
While the game's speed impressed him most, he said the collisions were also clean and accurate, and there was no infringing in that area. That was hard to achieve at speed when bodies were flying all around.
"Both teams did that very, very well."
The All Blacks saw that, and there was a buzz among them to see the level they wanted to play at.
McLeod believes they can achieve that standard.
"We tested that a little bit last week. We got into each other and today we trained at pace. And we are just trying to keep healthy. So we are trying to balance that, between healthy athletes and training at that intensity and speed."
It was still a case of dealing with what was in front of them before looking ahead. It was a trap they had to avoid.

"Italy are a very good side and if we look too far ahead or start thinking about others, we will come undone. So, we can't do that."
McLeod said the week's break, which all teams have during pool play, had served its purpose.
"But this week we get a full week of preparation, which we haven't really had before, a normal full week. That means a little bit more time, to be able to go through a few more things. So we relish that."
Italy had evolved their attack and, during the Six Nations, achieved the fastest ball available, even better than Ireland.
"They know their game, and they're playing that well.
"They have upped their skillset regarding their pass and running lines. They keep defenders engaged for a long time and hold them. And then they can play out of the back or to play the guy right next to them. So, that's quite hard to defend. You need a certain skillset where you can see what's happening and then move quickly.
"They are very good at sweeping around to an edge, trying to bunch in the middle and then sweep round to the edge, much like France do. We are aware of those threats we are aware of, and we've got plans to combat that.
"We have trained hard around our tackle and tackle height, getting out of that ruck area. Our second man, and potentially our third man, being able to potentially take that ball, slow that ball. because that is what they live off. That's what their system survives off and how they gain confidence and that enables their passion. And we want to take that away."