Chelsea Bremner: The Unyielding Backbone of the Black Ferns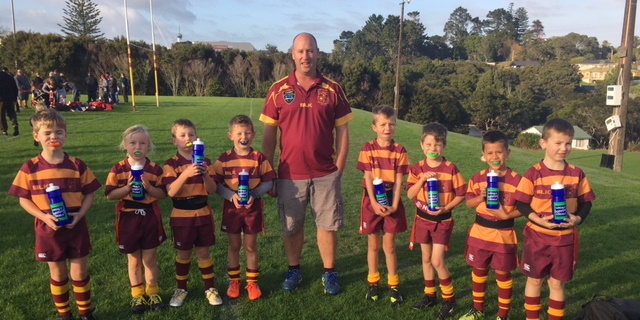 Chelsea Bremner, alongside fellow lock Joanah Ngan-Woo, was the only Black Fern to feature in all 12 Tests in 2022.
What was her favourite moment of the meritorious World Cup-winning season?
"There were so many moments, but the opening night of the World Cup against Aussie was awesome. It was the first time I'd experienced a full Eden Park. The noise, poi's and haka were amazing. There was this huge surge of pride I hadn't felt before," Bremner said.
That night Bremner topped the tackle count with 15 as the Black Ferns rallied from a 0-17 deficit to prevail 41-17. At one point in the match, the tackle count was 86-23 against the hosts.
Australia wasn't as competitive in the most recent meeting in June. The Black Ferns scored a resounding 50-0 victory, their heaviest victory over the Wallaroos since 1997. Chelsea and her sister Alana Bremner became the first Black Ferns to score a try in the same Test match. Chelsea expects a tough challenge in Saturday's Laurie O'Reilly Cup Test in Hamilton.
"We fully expect Australia to come out firing. New Zealand versus Australia in any sport is intense. They've got nothing to lose and some good players," Bremner said.
Chelsea has become one of the Black Ferns most valuable. She's won all 15 Test matches she's played. Theresa Fitzpatrick is 18-0, Melissa Ruscoe was 22-0, and Monalisa Urquhart retired 30-0.

Black Ferns Director of Rugby last year Wayne Smith noted of Chelsea.

"I used to think she was a tall gangly thing, but she's got a lot about her."
"Gangly. He's not wrong. I get a bit of stick from the girls about that, but I'm in control of my body," Bremner laughed.
In the epic 34-31 victory over England in the Rugby World Cup final, Stuff reported this about Chelsea:
"Solid lineout target, and following initial onslaught of the white-jersey mauls, came into her own later, adding a big lineout steal play to the 80-minute sister act."
"I still get goosebumps when I see Joanah's lineout steal. It was such an unreal moment. When it happened, we were hot on defense and it got to the point where we couldn't defend it, so we had to steal it instead," Bremner reflected upon the closing moments of the decider.
In July's Pacific Four series, Bremner was in commanding form starting in the 52-21 victory against Canada and coming off the bench at halftime in the come-from-behind 39-17 victory over the USA.
"We went into those games expecting tough encounters and Canada really fronted up. For us, it was exciting trying out new combinations, reinforcing the game plan, and adjusting slightly when required," Bremner said.
"Against the USA, Maia Ross really stepped up as a captain. She's a natural leader on and off the field. The pressure of losing a player to a red card and the Americans playing well showed initially but we did well to come back. We just had to trust the process."
Unfortunately, Bremner broke her finger for Canterbury against Bay of Plenty on July 29. She returned in time for the Farah Palmer Cup finals but lost her perfect Canterbury record of 43-0 in the final against Auckland.
"I saw a bit of that on social media. We didn't bring it that day like Auckland did. They played to their strengths and were very physical. There were momentum shifts they, but they wanted it more which is not to say we didn't, but they were the better team on the day," Bremner said.
Since 2017 Canterbury has won 52 of 56 games, including five Premiership titles.
The Black Ferns against Australia kicks off at FMG Stadium Waikato in Hamilton at 4:35pm. Live on Sky Sport and Sky Open.