True to Self: Dane Coles' Enduring Passion for the All Blacks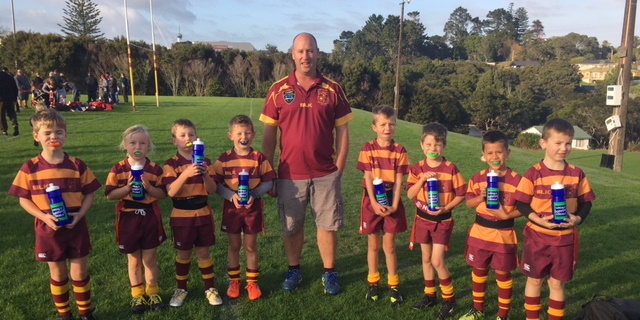 All Blacks hooker Dane Coles is relishing the reward for working so hard to be part of the Rugby World Cup in France and reveals the secret to his longevity in the black jersey.
Ahead of Saturday's (NZT) important pool game with Italy, Coles has played 88 Tests, but the competitive fires were still burning as the All Blacks realised the importance of the game.
Coles told the Front Row Daily Show on NZR+ there had been plenty of intensity during their week in Bordeaux, and they were in a good spot heading into the game with Italy.
"We got through some pretty good work, and there was some intensity at training.
Coles reflected on his All Blacks career and said selection could change people.
"You get put on these pedestals, and you get blown up. I've just tried to remain true to myself. There've been times when I've probably got a big head, but my mates have been good at bringing me down and trying to remain loyal.
"I play the game because I love it. I enjoy it, it's such a great game and it gets me out of bed to compete and enjoy the day."
He also stayed loyal to his region. As a kid, his teams were the Wellington Lions, the Hurricanes and the All Blacks.

"I feel very lucky. I've had to work for it too. In rugby, you get a few injuries, and it's tough. A few times, I've had to weigh up, 'Do I keep kicking on?' but I'm glad. Getting here was a big goal of mine, and I've had to push my body to the absolute limit to get here. To be part of this World Cup, I've really enjoyed it.
"I'm still competing, I'm still trying to go hard and represent my jersey and myself."
Former All Black and Italian coach Sir John Kirwan said Italy's goal ahead of the World Cup was to be at least third in their pool for automatic qualification for the 2027 World Cup, and they have achieved that.
"The great thing Kieran [Crowley] has brought is a different style. If you think about the Italians of the past – big scrum, kick it downfield, take your points, whereas this young side he has created wants to play a bit more rugby.
"They have nothing to lose which makes them a high-risk team to play."
Speaking to NZR+, Kirwan said the All Blacks are aware the game is like a quarterfinal because they would be out of the tournament if they lost.
"They are really up for this game."
Italy had a reputation for getting emotional ahead of games, and one of the problems during his coaching tenure was they got so emotional sometimes they played the game before they started.
"The whole living your emotions is really difficult for the Italians, but if they get it right they play with confidence, they play with passion and I hope they get it right this week and I hope it's a great contest."
All Blacks v Italy, Pool A: Friday 29 September, 9pm CEST, (Saturday 30 September, 8am NZT), Lyon, France. Live on Sky Sport NZ.