Breakdown Showdown: All Blacks on High Alert Against Italy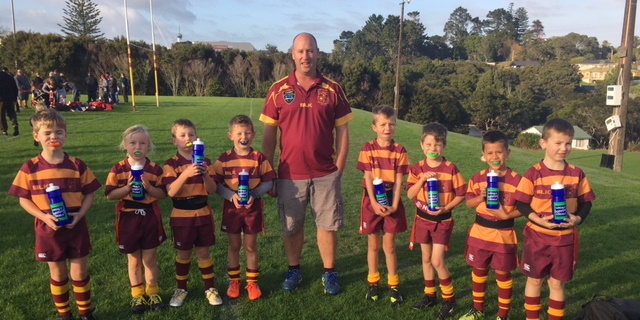 Italy's strength at the breakdown has been a focal point for the All Blacks ahead of Saturday's (NZT) Rugby World Cup pool game in Lyon.
A win for the All Blacks will ensure their quarterfinal place in the playoffs phase of the tournament.
Captain Ardie Savea, who is leading the side with regular captain Sam Cane on the bench, said the All Blacks would need to look after the ball, especially if conditions proved as slippery as they have in their earlier games.
All the Italians had shown their ability to get over the ball at breakdowns, not just their loose trio.
He said, "That's a threat we have identified and we need to nullify that."
Cane's return to fitness had been a boost for the All Blacks.
"The last couple of weeks he's been on the sidelines of training and you do realise how much of a presence he has when he is running alongside you."
The forwards would be looking to lay down a marker to secure the foundation that allows the backs to put their plans to work.

Second five-eighths Jordie Barrett said he was grateful to be playing again.
"I've been lucky enough over the course of my career to not miss too much footy and had an injury-free year, so to have something little pop up is frustratining. Hopefully, it's behind me now."
It is an unusual contest for the Barrett brothers Beauden. Italy's coach Kieran Crowley is not only a fellow Taranaki man, but his brother's farm neighbours the Barrett farm in Taranaki.
Barrett expects the Italians to be passionate and said it had been noticeable in the past few years that they don't give up.
"If we look at Italy two or three years ago, they were more predictable and direct. Now, they're much harder to prepare for and play.
"This is a challenge we haven't faced in a while. We've learned in a few days of training that you can come undone by some of their attacking shape.
"We are aware of what they are trying to do. I like their attacking shape, it is pretty sharp."
Italy's use of left and right-footed dual playmakers Tommaso Allan and Paolo Garbisi added a different dimension to defending them.
"When they can swing to a certain side of a ruck, your backfield coverage and defence has got to be on all the time."
The differences the pair brought widened the areas where they could attack the All Blacks.
Game on! 🇮🇹

Before we take on Italy in our next match, predict the final score for your chance to win!#AllBlacks

— All Blacks (@AllBlacks) September 26, 2023
Barrett said the side got a harsh lesson from France and an even harsher lesson from the Springboks earlier. But he was confident their work since their win over Namibia has been effective.
"We believe in what we are trying to do. Hopefully, we can see a bit of that on Friday."
Centre Rieko Ioane is looking forward to being reunited with Barrett.
"The last couple of weeks have been about him getting his body right and training has gone smooth this week. It's going to be exciting to see him back in the World Cup again."
Ioane said the All Blacks were in a good mental place.
"Our confidence doesn't waver off a loss. We knew where we went wrong, that's the exciting part, that we, as All Blacks, get a chance to try to rectify. We know how good we can be and we are looking to show that on Friday."
Ioane said the discipline around high ball issues and timing were avoidable in earlier games, and that was something they had been working on.